Happy snoozy Sunday evening one and all – I'm resting up after a rather strenuous Saturday night out eating vegetarian haggis and joining in rather clumsily with some Scottish dancing at my first ever ceilidh. It was so much fun, and all for a brilliant cause – raising money for Aid Box Community who are doing great things for refugees and asylum seekers in Bristol.
Here are my five things this week – please tell me yours in the comments!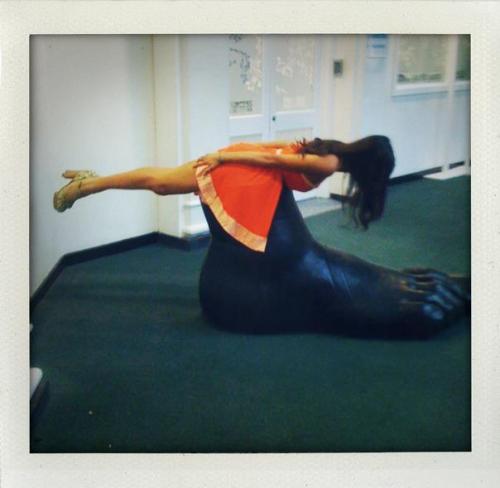 1. Jameela Jamil – "What we need to learn from the Aziz Ansari Clusterfuck"
A fantastic blog post by "The Good Place" actress extraordinaire on the importance of enthusiastic consent.
Our society, the internet, and even our most mainstream media, constantly perpetuate the idea that men do not need to worry about what our needs and boundaries are. They just need technical consent, however that consent is acquired.

CONSENT SHOULDN'T BE THE GOLD STANDARD. That should be the basic foundation. Built upon that foundation should be fun, mutual passion, equal arousal, interest and enthusiasm. And it is any man or woman's right at ANY time to stop, for whatever reason.
Essential reading in my book; a beautifully written, engaging piece of writing where she manages to be bang on the money, make a bunch of excellent, incontrovertible points about a vital issue and somehow sneak some belly laughs in there too. "(Poor old pussy having a terrible time.)"
2. Hope and Social – "Yorkshire Electric"
A new Hope and Social release is always a cause for celebration, and I think this brand new EP is one of the best things they've ever done. There's always a great story behind their music too – click here to read about how an Arts Council funded commission for a soundtrack to accompany a touring light show became this collection of gorgeous, moving songs when the money was sadly pulled and the project collapsed.
It sounds like it would have been a wonderful show, too, thank goodness we at least get the music:
"Over four weekends and visiting four towns the work entitled Yorkshire Electric would have used rare and unseen footage from the Yorkshire Film Archive to weave a story of the rich and varied communities of the Yorkshire Dales and East Coast. I was one of the artists providing the video element of the project and I put H&S forward for the soundtrack thinking what a great fit it was – an epic work about the lives and the land of Yorkshire. Perfect."
3. Jeff Buckley & Elizabeth Fraser – "All Flowers In Time Bend Towards The Sun"
How the existence of this gorgeous duet passed me by I do not know, but I don't care because listening to it with wide eyed wonder for the first time this week (and the second, and the tenth…) was glorious. And if I get to be the one to get it to your ears for the first time then that's an absolute honour. Listen, swoon, repeat.

4. Cocteau Twins – "Dear Heart"
While we're all reminiscing over Elizabeth Fraser's wonderful vocal work, here's "Dear Heart", another song I hadn't heard before brought to my attention by someone who wondered if my song "Dear Heart" (a live recording of which I'm giving away as part of my Pledge campaign) was a cover of this.
No, but now I'm tempted to do one!
5. Oldest video game music ever
How brilliant is this? I mean, it sounds utterly dreadful and I'm no fan of the national anthem, but it's so easy to take computer based music making for granted now. This was a BIG DEAL. And they do graduate from baa baa black sheep to something far more jazzy by the end of the video. Watching this makes me want to spend far more time with my synths.
===
If you enjoyed this blog post, please consider supporting my independent musical project by pre-ordering my new album via PledgeMusic.
Get 5 free songs plus regular but never spammy information, gig news and treats by signing up to the mailing list.
Visit my website for photos, music videos and gig listings.
And for day to day news, thoughts and music recommendations please follow me on Twitter.
xo