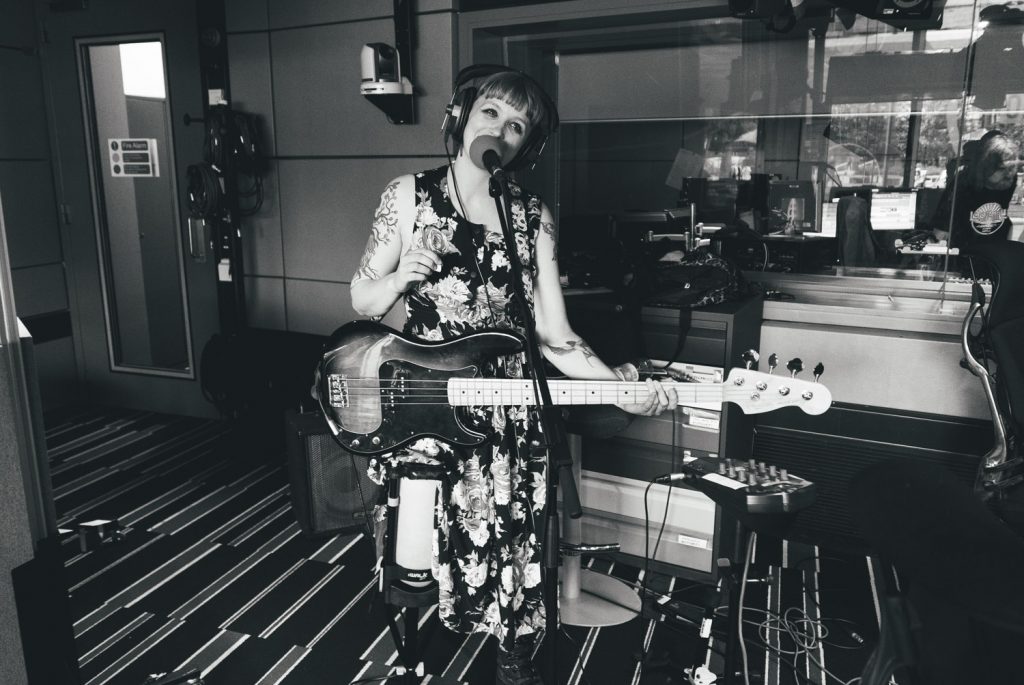 Last week I played a live session on Marc Riley's BBC 6 Music show – click here to listen (we're on 22 minutes and 46 minutes into the show).
When I was a little girl I used to listen to Mark (Radcliffe) and Lard (Marc Riley)'s evening show Radio 1. Lights out time was pretty strict in my house and I wasn't allowed to stay up late reading or listening to music, so I would burrow under the duvet clutching my portable radio, smoosh my headphones into my ears and try to find the perfect balance between being able to hear and not getting caught. My parents weren't horrible by the way, they just wanted me to get enough sleep, but if I hadn't listened furtively to that show and scribbled down the names of the bands whose music blew me away so I could go and find their CDs at the local record shop the albums I've made might have been very different, or even non-existent. Listening to music was a way for me to escape the powerlessness of being a child and start dreaming of one day turning my own thoughts and feelings into sound.
So you can imagine my great excitement at getting to guest on Marc's show in 2013 as part of Viv Albertine's band. We beamed in live from London – here are some photos – and I hoped that one day I'd be able to return with my own songs. Last Monday that dream came true – and, even better, me and my band were invited up to Salford for the recording.
It wasn't as straightforward a day out as we'd planned, as I'd broken my foot 9 days before and couldn't drive (or walk, or stand). Thankfully I found a brilliant handsfree crutch contraption online called an iWalk 2.0 which made standing up and playing bass possible, and my amazing boyfriend took a day's holiday so he could get us from Bristol to Salford and back (he's also responsible for the beautiful photos). Thank you Tim! Massive thanks also to Marc Riley, Michelle, Peter, Chris and everyone else at 6 Music plus of course my ace band Martino, Sarah Proudfoot and Dan Whitfield.
And thank *you* for listening!