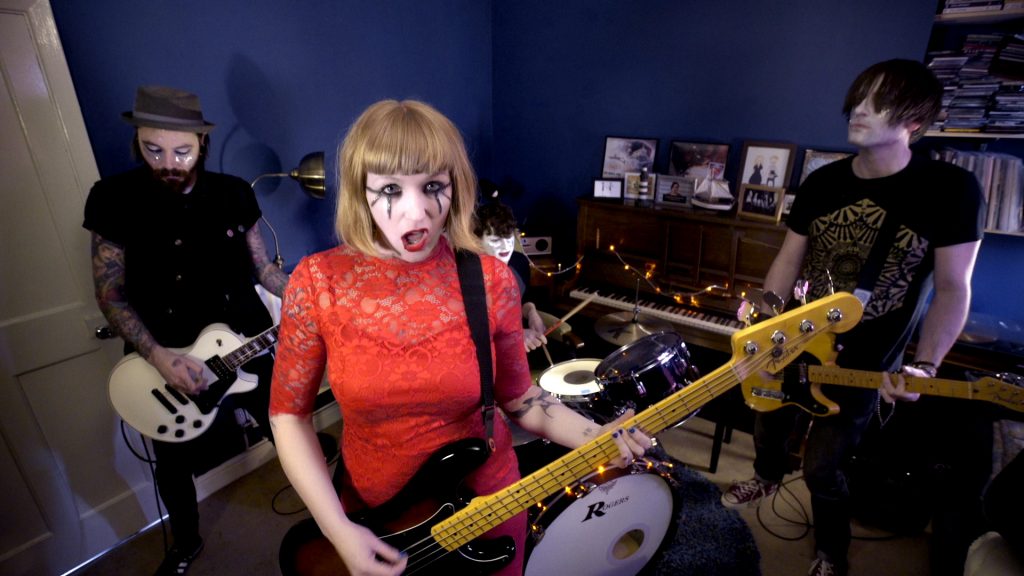 My new single "Cold Shoulder" is out today! You can get two non-album versions of the song here, on iTunes and elsewhere, and grab the album here.
Written to while away a tense couple of hours while I was waiting to be dumped by a not-quite-boyfriend, people are calling it the "bitter lovechild of Elastica and Queens Of The Stone Age". I'm down with that! I'm on tour now and playing the song every night – hello Manchester, Glasgow, Leeds, Norwich, Birmingham, London, Southampton and Exeter!
I made the video in my living room last month, accompanied by Martino and Dan from my live band and Ryan who cuts my hair (and makes awesome music himself) – if you want the best haircut in Bristol call up Bangshanky and book in with him. Thanks to Blacklight Productions for camera skills and Future 58 for grading.
===
If you enjoyed this blog post, please consider supporting my independent musical project by grabbing some music here.
For 5 free songs plus regular but never spammy information, gig news and treats please sign up to the mailing list.
Visit my website for photos, music videos and gig listings.
And for day to day news, thoughts and music recommendations please follow me on Twitter.
xo