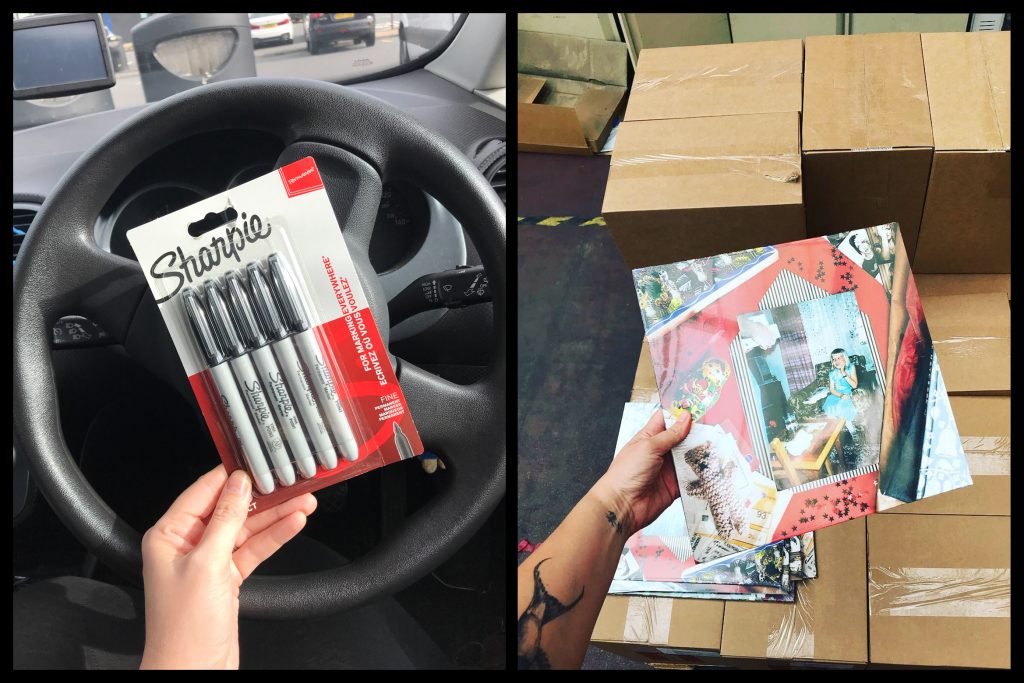 As I write this, there are seven clear days remaining until my fourth album "Brace For Impact" is released into the world. EDIT – it's out now!
In recent weeks I've been answering interview questions for various publications about the meaning behind the songs, the process of recording them and how and why an independent musician continues to embark upon such an involved and difficult enterprise.
I enjoy answering questions like this. Musicians invite interviews in the hope that more people will find out about their work and give it a listen, but aside from that, distilling my disparate thoughts around the songs into something that other people might find useful is a nice exercise. I'm pleased to be an artist who has more to say about my work; while the songs should stand alone (as well as forming a coherent group), context is important. My songs are about big things, small things and deeply personal things – things that affect other humans.
I'm going through some stuff at the moment, and have been throwing up emergency boundaries to fix an issue I know a lot of people are struggling with, whether they realise it or not. Discussing the meaning behind my recent single "Devastate Me" in interviews has helped to crystallise and reinforce my feelings on the insidious and purposefully addictive nature of social media, and my growing distaste for apps whose main aim is to divert my valuable attention away from more nourishing things reached a tipping point last weekend. I have retreated. It's time for a reset, a detox, a reassessment. The "Hurry Slowly" podcast feels like it's fixing my brain. Listen. Think. Take better care of yourself. Protect your attention. Do the work, whatever that is.
I'm sick of writing soundbites that my dopamine-high brain thinks are the work. They're not – this is. Thoughts carefully considered and gracefully delivered, like my songs. It's all about creating moments.


Last Wednesday I drove from Bristol to Southall to hand number and sign the 350 pre-ordered copies of "Brace For Impact" on red, blue and white vinyl: unpacking each one, making my Sharpie marks and neatly repacking in a meditative haze for 5 hours before heading home again. (Get your "gigface" pink splatter vinyl direct from me online or at a gig.)
On the weekend I stacked up cassette tapes on the coffee table and gave them my undivided attention. On Tuesday the CDs arrived and took their turn, my hands flipping them gently frontways and back, laying them out in a line so the ink wouldn't smudge and sliding them together again like a pack of cards, slinky against the wood.
Spending time with the physical manifestations of my music has been a treat, a reminder of the approximately 1200 people who have so far put their trust in my work. This myriad of people from different places and backgrounds, living completely different lives and liking all sorts of different music have spent their hard earned money on artefacts that I hope will bring them joy when they land on the doormat. Others will choose to download the songs to their personal listening devices or blast them through the speakers at home. Perhaps the music will become part of the soundtrack to their lives – I hope it will. At the very least, it will create a moment – or several moments – that will connect us in some way. We'll be together in those moments, you soaking in my handmade bundle of feelings, feeling your own feelings alongside. So many feelings!
In a world full of noise, how wonderful to have cut through. Thank you. It's an honour to share a moment with you.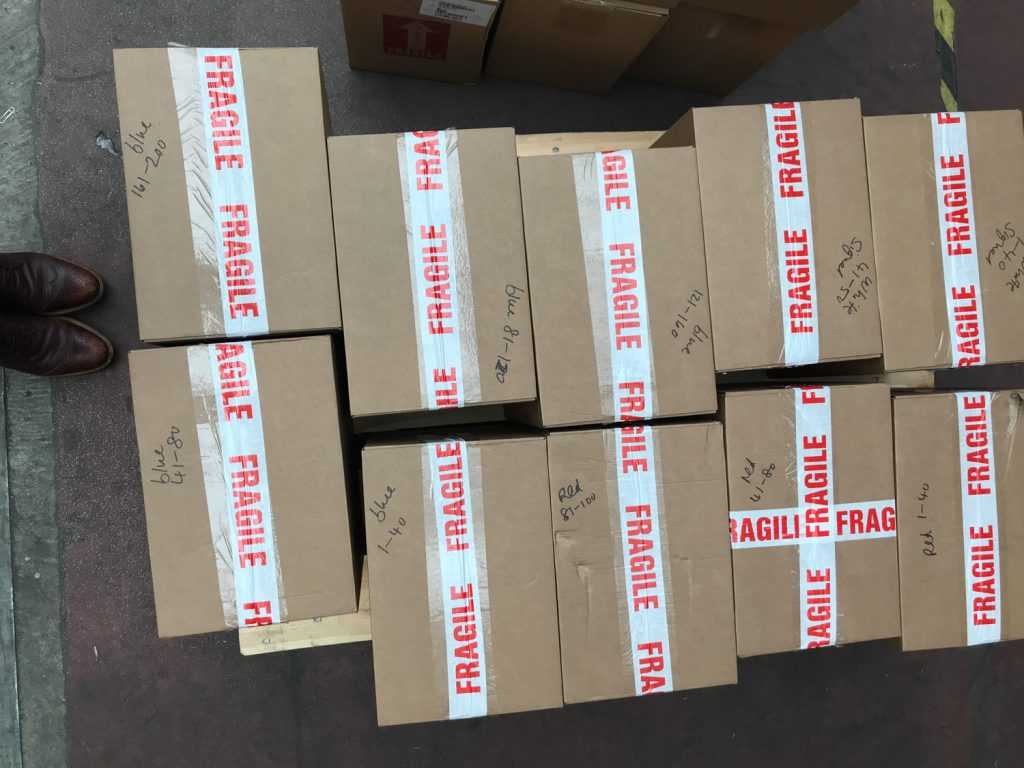 It's hard to succinctly explain what drives me to continue to make albums, but I keep trying whenever I'm asked. If a song is a headline, an album is a novel. Does that analogy work for you? I haven't grouped together a bunch of songs that just so happened to be finished – I made a musical adventure. If you choose to add any of my songs to your playlists I thank you, but I do invite you to sit down and play "Brace For Impact" from start to finish with no other distractions – try it, just once! – and see how it makes you feel. I'd love to know what words, emotions, memories or colours jump into your brain as you listen.
Email me and let me know, could you?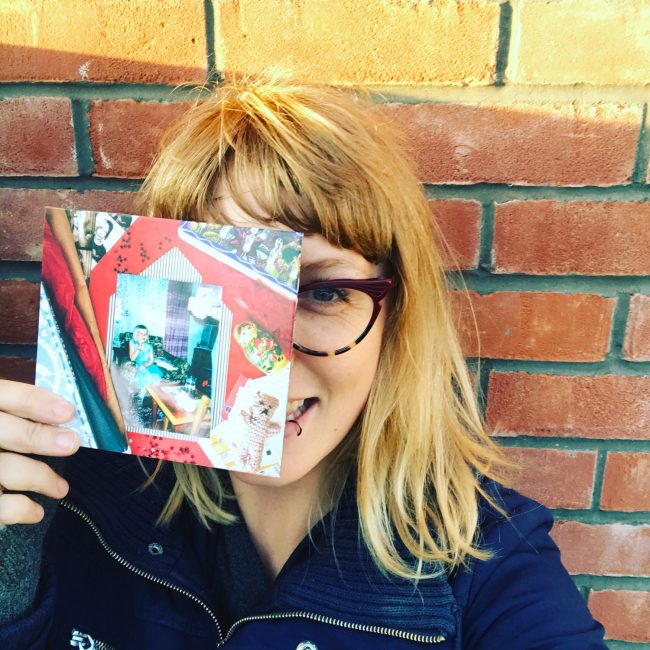 I drove the CDs and cassettes to Coventry yesterday, hand delivering them to the warehouse for packing. When a crowdfunded album gets so much incredible fan support that you physically cannot carry the orders to the local Post Office, and enough people think your album might somehow tip into the actual real life UK album charts, you have to deliver stock to a warehouse by a certain deadline so everything is eligible to be counted up and reported.
It's a whole new world, but not one where I'm willing to change the things that make a release so personal, and so personalised.
Thank you for reading, listening and pre-ordering – I made this album for you. Not long now x
Now go and listen to singles "Devastate Me" and "Undone \ London Bites" and get excited with me!
====
If you enjoyed this blog post, please sign up to my mailing list – I'll send you a 5 song taster EP in return.
My new album "Brace For Impact" is available here and I have a back catalogue to explore here. Why not come to a gig some time!
I'm on Twitter, Instagram and Facebook, but I'd rather write to you more personally.
Thanks for supporting She Makes War!
Laura
xoxo