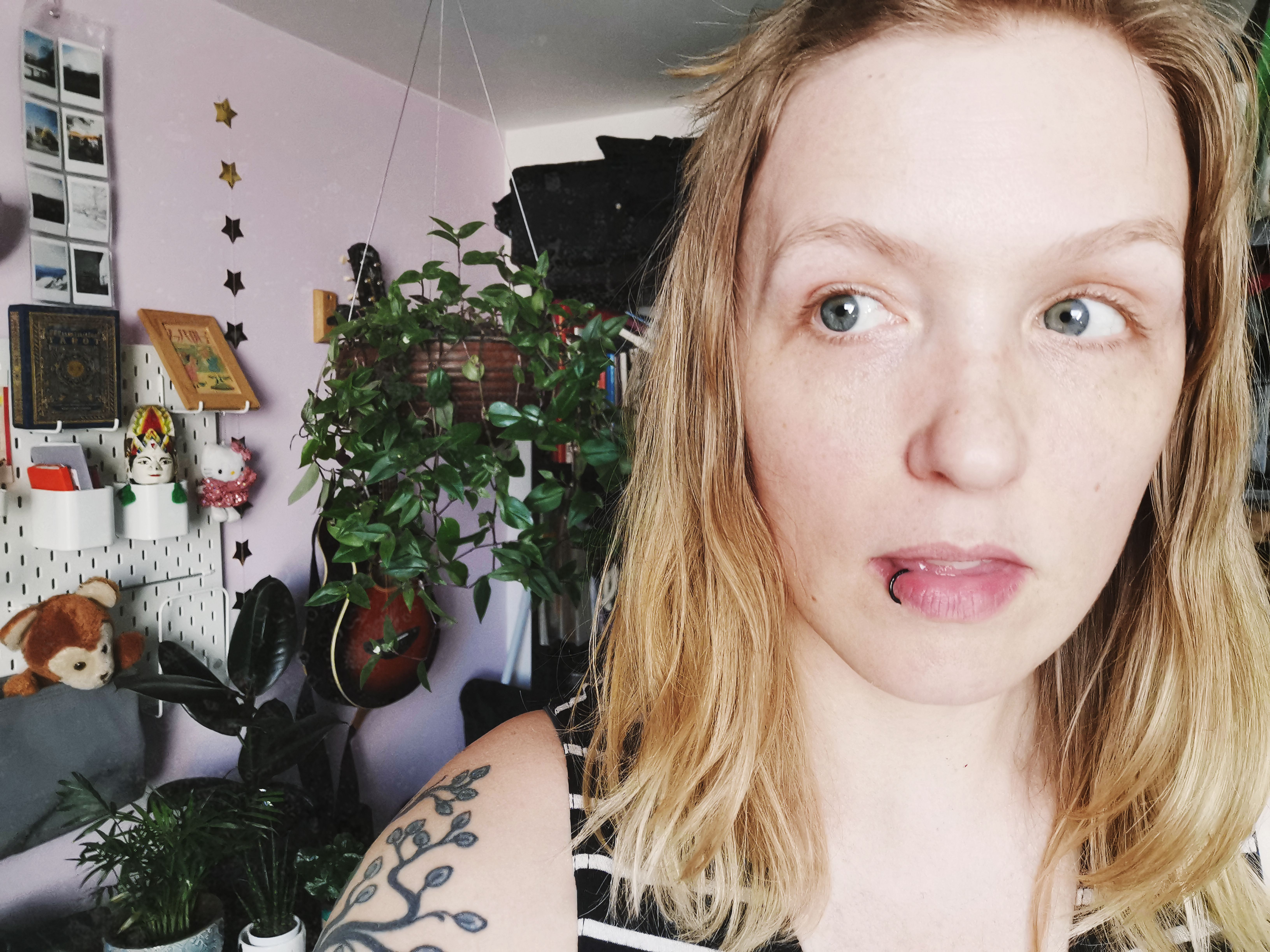 In three weeks time, on Friday 1st May, I will be launching my new solo music project.
Last summer, I decided the name She Makes War no longer motivated me to make things. When I started out, I felt like it was little old me proving myself to the faceless, unfriendly world, but over a decade of playing gigs and sharing songs with an ever more receptive audience proved it was a group endeavour all along.
The people on my mailing list and beyond have powered the making of my music since the very first Bandcamp pre-order for "Disarm" in 2010, via crowdfunders for "Little Battles", "Direction Of Travel" and "Brace For Impact", the pre-order for the "Butterflies Audiovisual EP", the 2019 Supersub Club, the "And Peace" album, tees and career-spanning hardback lyric books (of which only one remains, look!) and everything in between.
In a world where streaming is now the norm, and many indie artists can't imagine a future where they could do what they do best on a full time basis, YOU got "Brace For Impact" to #47 in the actual real life UK pop midweek charts between Oasis and Ed Sheeran, and to #15 in the independent albums chart by the end of that week. Supersub Club members supported me to hunker down to work on new music daily from last February, and cheered me on for a whole year.
It's been quite a ride. THANK YOU.
In three weeks' time I will be sharing my new name, a song from my forthcoming new album and an invitation to join my new members' club, with free and paid analogue/digital tiers plus a relaxing, private online space to hang out and chat about art and feelings and whatnot.
I'm thinking of it as a more open cross between a Patreon and a crowdfunding campaign but, having outlasted Pledge (and MySpace and Tunited and the rest!) I will be administering it myself from my whizzy new website, keeping your contributions and your data completely safe.
I wrote more about my upcoming plans, the timeline and the reasons why I'm doing things this way in a secret blog post recently – click here to read it (enter the password tic31).
We are living through strange and frightening times, and I have deliberated long and hard over whether sticking to my deadlines is the right thing to do. I have vacillated between feeling like music making is the most privileged, frivolous thing a person can indulge in and knowing that aside from keeping myself and others safe by staying home, it's the only tangible thing I can contribute.
Over the past decade I've transitioned my way very slowly from cramming multiple freelance projects and casual jobs into my work week to recently becoming a full time music maker. I couldn't have done this without you – besides a short period working with a manager a few years ago, this project has always been entirely independent (and independently funded). At the most fundamental level, this is my only job, my only option.
It's an uncertain time for everyone. With a furloughed husband at home and the knowledge that I, like many mixed-self-employed-and-PAYE-workers, fall through the cracks of the recently announced government grants system, it's an emotionally difficult time. It's hard to admit such selfish concerns when so many people are sick and dying, but on the other hand, the urge to protect yourself and your family from harm is sensible and natural. Amidst the chaos I feel so fortunate to have music to focus my energies on, on good days and bad.
And so, given the choice between staring listlessly at the news all day or trying to do the things I'm best at (on the days that I feel up to it), I choose completing this record and continuing to share musical moments with you.
Amanda Palmer tweeted something profound the other day that really helped put things into perspective:
somebody out there has it way worse. and somebody has it way better.

do not waste time wishing you had it way better. or feeling guilty that you don't have it way worse.

why me? why this? who knows.

shelter in your emotional place, and be where you are. own it.

now exhale.

— Amanda Palmer (@amandapalmer) April 8, 2020
I'm owning it. Next Friday I'll tell you a little bit more about what's going on. In the meantime, I am sending healthiest, warmest well wishes to you and yours.
With love and the utmost respect and gratitude,
Laura xxx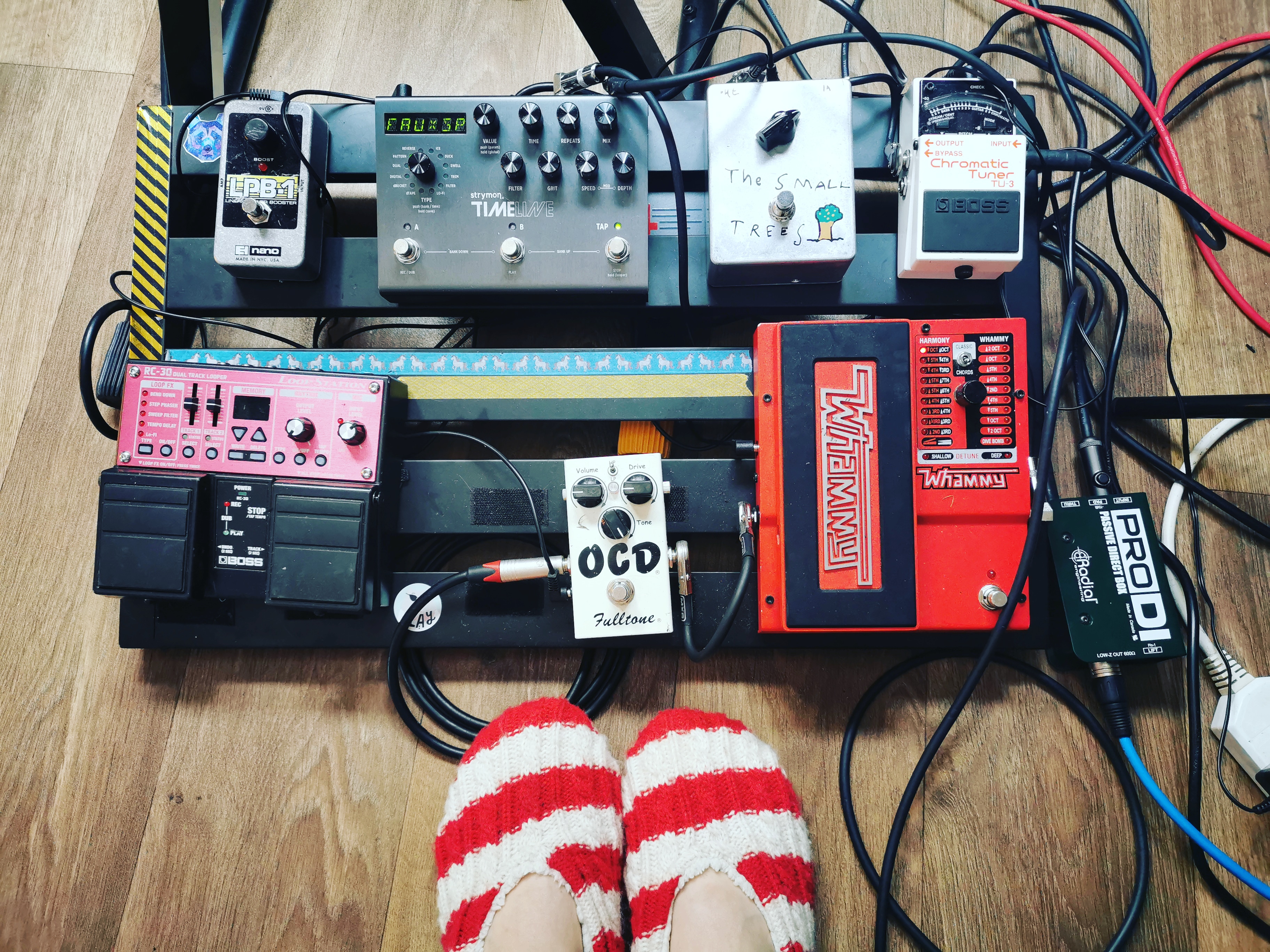 ====
If you enjoyed this blog post, please grab 5 free songs here and join my friendly online community. She Makes War is ending, but I'll be launching a brand new and exciting thing to mailing list subscribers first. Join ussssss!
Want to listen to more of my music? I have a back catalogue to explore here.
I'm on Twitter, Instagram and Facebook, but I'd rather write to you more personally.
Thank you for supporting the making of new music.