My surprise new single "Devastate Me" is out now!

Get the song free when you pre-order my new album "Brace For Impact" via Bandcamp or Pledge Music. 
Click here to buy the limited edition vinyl effect CD single.
Click here to buy/stream on Apple Music.
Click here to stream on Spotify.
"A blend of raucous guitar and infectious vocals, 'Devastate Me' is an unrestrained commentary on the impact of our collective online presence on our lives, from stalker exes to the hysterical screeching of Twitter. 

"It's about photography as a reflex, the way people overshare online and how when we die our online profiles just stay there. The internet is amazing – I've built my career using it, but it can be so awful."

Simultaneously scintillating and scathing, the track is an infectious dose of punk-infused pop with a conscious message. The track is taken from upcoming album, Brace For Impact, the follow up to 2016's acclaimed Direction Of Travel."
UK TOUR ON SALE MONDAY 23RD
I'm delighted to be heading out around the UK in October/November to celebrate the launch of "Brace For Impact" with the help of my explosive new live band and brilliant supports Eliza Rickman (USA), Dream Nails and The Menstrual Cramps.
* Sign up to my mailing list now to access an exclusive pre-sale link.
* Tickets go on general sale on Monday 23rd July via this link.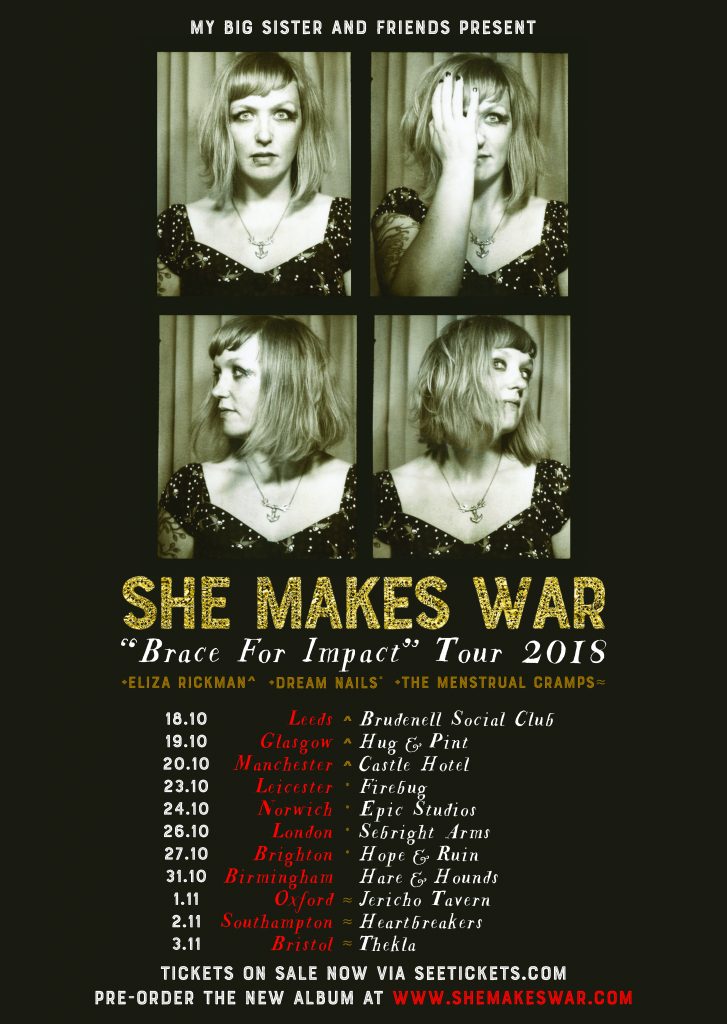 SaveSave
SaveSave
SaveSave
SaveSave