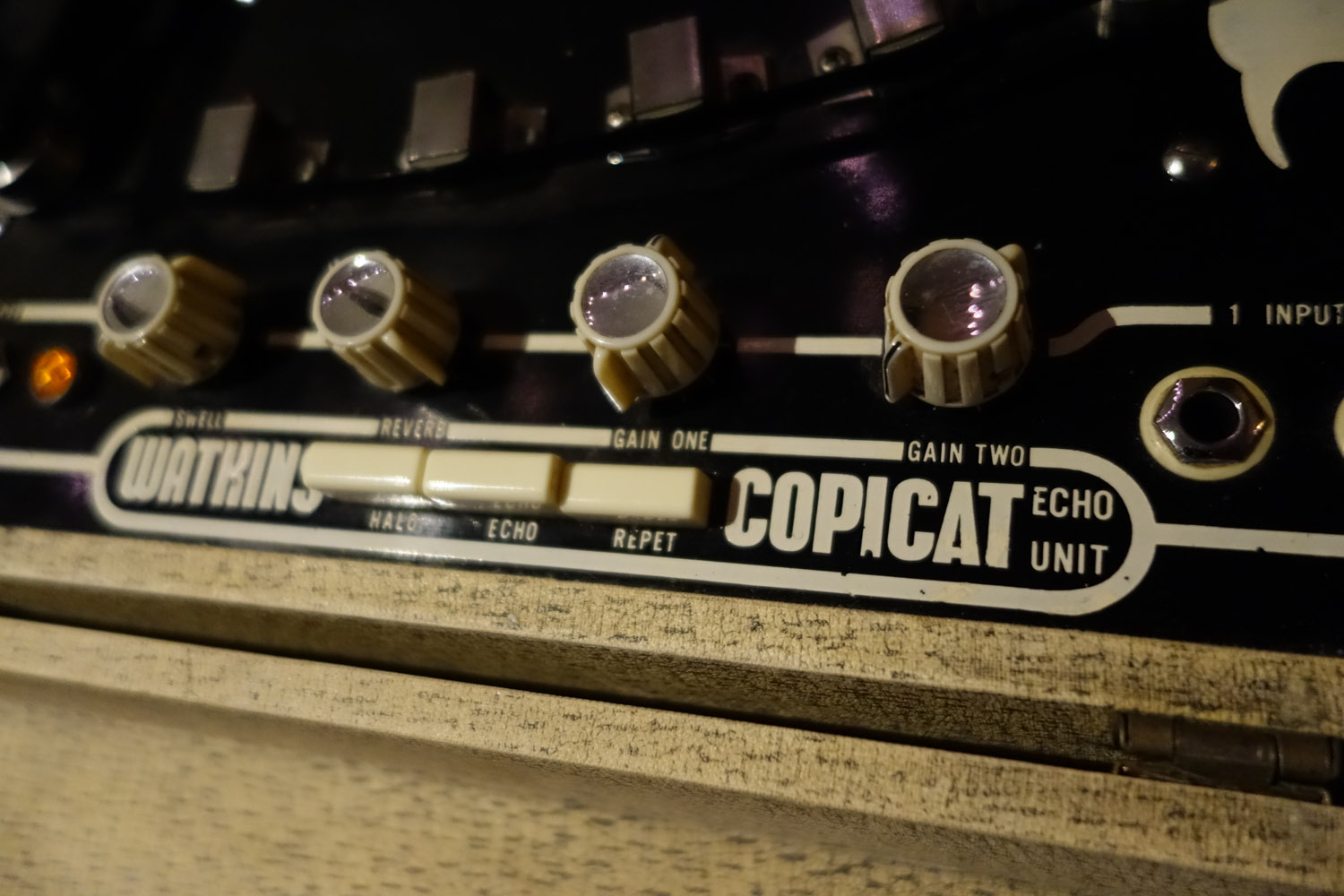 Welcome to the second instalment behind the scenes of "Direction Of Travel"! Read part 1 here and learn about "Drown Me Out", "Cold Shoulder" and "In Cold Blood".
I'm releasing DOT on super limited edition vinyl and you can pre-order it here on its own or as part of a fun bundle of exclusives. Other DOT-related items include the Demos & Rarities collection and Live At Thekla – a live download and/or CD/DVD set recorded at the album launch in March 2016.
What's your favourite song from "Direction Of Travel"? Let me know in the comments and feel free to ask any questions about these songs or any others.
Onwards!

I came up with the idea for this song on the platform of Bristol Parkway train station one day on the way home from work. I was freelancing for a big organisation and commuting up from South Bristol to Bradley Stoke a few days a week for about eight months, and standing on the busy platform among a crowd of people taking individual journeys made me think about how alone we are in life – but not in as bleak a way as that sounds! I think there's a real strength in taking responsibility for our own happiness, and independence doesn't mean pushing good people away.
The phrase "We're all always, always all alone" was sung into my phone as quietly and discreetly as possible while I was standing on the platform, and I worked the rest out at home later.
My favourite section – super fun to blast out live – is:
"Don't you remember we were born from dust
And we'll go back there – but we've got each other first"
I do enjoy twisting a biblical reference – see "his won't be done" on "In This Boat"!
The shuffly guitar chords formed the basis of the song and the lead guitar melody came about towards the end of recording. It's a very satisfying part. The brilliant and very lovely Clive Deamer of Portishead and Radiohead fame came to drum over what I'd done in the studio with TJ Allen, and he was perfect for this song of shifting time signatures. We got to record at Adrian Utley's studio in South Bristol and I drank herbal tea out of a Portishead cup. It was a great day.
Afterwards, to illustrate this being alone together concept I invited lots of musical friends to sing on the choruses with me, namely: solo artists Josie Ghost, Jay Chakravorty and Gaz Brookfield, Tim Bailey (my future husband) ex-of Kill Cassidy and Chris Nicholls and Elijah Dahl from Oh, The Guilt, who formed while they were playing in my live band! Also joining us in song is Ian Blundell, who kindly pledged to come into the studio and be a part of the album. He's the only one who actually sang his parts in the studio, everyone else either sent their vocals in or came round my house to sing. It was fun.
This was the last song written for the album, and came to me just after Christmas 2014. I often take an instrument with me when I'm travelling (and a ukulele is great for taking everywhere, as George Harrison so wisely said), but don't always find the time or inclination to pick it up. I remember sitting in the living room at my parents' house just chatting about this and that, then needing to politely but immediately excuse myself and run upstairs to get this song out. The chords and the arrangement came pretty much all in one go within about half an hour and it was like a little slice of magic. I've written about this phenomenon before – it feels like my creative brain gets into the flow of writing and can't stop, so bonus songs just pop out in the weeks or days before the record is due to be finished. My bonus songs so far are Olympian, Shields And Daggers (written in a garden in London!), Blue, Paper Thin, Fortify and Undone. Thanks brain!
Because my recording days at J&J Studios were finished, pretty much, I recorded everything for this song at home: ukulele, omnichord, keyboard and vocals. It felt so right to construct the music for a song about personal reflection, rest and re-galvanisation in my first proper adult home.
The omnichord is one of my favourites in my oddball musical instrument collection, another eBay find along with a glorious autoharp and my beloved marching drum. It's got such a distinctive sound, and complemented the other sounds brilliantly. I've used it a few times since this recording, notably on ghostsandshadows (the Disarm:15 version); listen out for the slight wobble where my hand passes between the speaker on the instrument and the microphone I was using to record it. I love moments like that – you can hear that a real person is in a real room making real sounds and passing them along to you with no barrier in-between.

"Yes yes, but who's that other person singing?!", I hear you cry! Well, in 2014, through the collective wonders of Twitter, Bandcamp and email I had the great honour of being invited to sing backing vocals for two songs during Tanya Donelly's set at Trinity where she was touring in support of (and part of) Throwing Muses – WATCH "Slow Dog" -, and it was just one of those situations where if you don't ask you don't get. It felt like there was a mutual admiration party going on, so I emailed Tanya to see if she'd be interested in contributing vocals and she said yes!
I didn't believe something this wonderful would really happen until she sent over her parts and I listened to the stems backstage at Open in Norwich on 21st March 2015 during what was supposed to be the DOT launch tour (had the album been finished on time as planned – long story). They fitted perfectly, and the following year Tim and I flew out to America to make the video because why on earth wouldn't we? Boston is beautiful, it was great to hang out with the fabulous TD and she very kindly held a glittery black cloud over her head all over the city. Top lady.
Tanya isn't the only special guest on this song – that gorgeous cello you can hear sorrowfully supporting the vocal melody is played by the mega marvellous Martin McCarrick (Therapy?, Siouxsie and the Banshees, Marc Almond), who I met when I interviewed one of my musical heroes (and Tanya D's Throwing Muses co-founder) Kristin Hersh on her "Sing Like A Star" tour in 2007. I was writing for Londonist at the time and managed to wangle a face to face audio interview, which I still have on a Minidisc somewhere and will try to unearth and share soon…Martin and his wife and string partner Kimberlee were playing with KH (and have collaborated before and since) and we stayed in touch (plus I interviewed them for Londonist too, and it's still online!). I made attempts to get them involved in "Little Battles" but schedules didn't allow, so it was very exciting to nab them for this record (they both play on "5000 Miles"). The McCarricks were the first headliner for my "Breakfast With Apollo" gig series in 2012 – their duo show with visuals is mesmerising and not to be missed. I'm so fortunate to have them play on this album.
When I was 21 I spent quite some time poring over the guitar parts for Yuri-G by PJ Harvey (I LOVE LOVE LOVE her "4-Track Demos" release) and since then had always wanted to come up with a weirdly shifting two-string guitar part of my own. The main guitar line for "Please Don't" appeared at the tips of my fingers about a year before I managed to find a melody to fit, and I didn't think it would ever actually become a song until August 2014 when I turned my attention to shaping it into something meaningful. I recorded the rising guitar first and then started embellishing it with the lead line, which I thought sounded like something from a spaghetti Western.
The phrase "please don't leave me yet" echoed around my mind as I was playing, and I was really confused – I was dating someone new but wasn't feeling in the slightest bit clingy, so I couldn't work out what I was trying to say. I proceeded with writing the chorus and completing the musical arrangement and it was only later when I listened back properly that it struck me – I was actually writing a song about my Dad, who had been dealing with a series of health issues for a couple of years (and thankfully bounced back). I wrote the lyrics to the verses and the middle section in the dark days of January 2015 after the music had been properly recorded, and I'm glad I had the time between realising what the subject was about and finishing it off, because I think the story is all the stronger for that period of reflection.
Because I was very sure I'd picked the right songs to complete and record in the posh studio, I had no concerns that the lyrics wouldn't come together at the end. Since writing "Brace For Impact", where I completed all the lyrics in the initial demo stage, this now seems like absolute madness – but I'd worked in the same way for "Disarm" and "Little Battles" so my brain had evidence that this was a valid and successful way of working.  I had noticed this aspect of my mode of operation irritating / terrifying / confusing studio personnel, but as I was writing all the parts and producing the music it didn't seem like it should be any of their concern – I knew it was all going to be fine, and that was just how I was working at the time. Once the songs are out of my head in any guise – however scratchy the demo – I can picture how they'll sound when they're finished and have utter confidence in getting them there, whether the lyrics are complete or not, but I've learned over the years that it's very hard for people who aren't me to audibly visualise – audialise? – the end result, and that's not their fault. I have to say I prefer my latest way of working for going forward, but my first three records would be different if I'd done things differently, and I love them how they are.
The gorgeous violin parts on this song were written and recorded by Simon Goff, my old pal ex-of Hope and Social, in his apartment in Prenzlauerberg, Berlin. I'd left plenty of space for him to go to town during the instrumental section and outro to the song, but he was very tasteful in his placement of parts which left me with a gap that needed filling – hence the "Wicked Game"-esque guitar solo, one of my favourite guitar melodies I've ever written. Thank you Simon!
Thank YOU for reading this glimpse into the world of DOT. Part 3 will look at "Stargazing", "Slow Down Sunshine" and "5000 Miles", so if there's anything in particular you'd like to know about those songs make sure you ask me in the comments. LOVE XO
====
If you enjoyed this blog post, please sign up to my mailing list – I'll send you a 5 song taster EP in return.
Want to listen to some of my music? My new album "Brace For Impact" is available here in all formats and I have a back catalogue to explore here.
Why not come to a gig some time? If you'd like area-specific gig alert emails click here to sign yourself up, or you can follow me on Songkick or Bands In Town.
I'm on Twitter, Instagram and Facebook, but I'd rather write to you more personally.
Thanks for supporting She Makes War!
Laura
xoxo