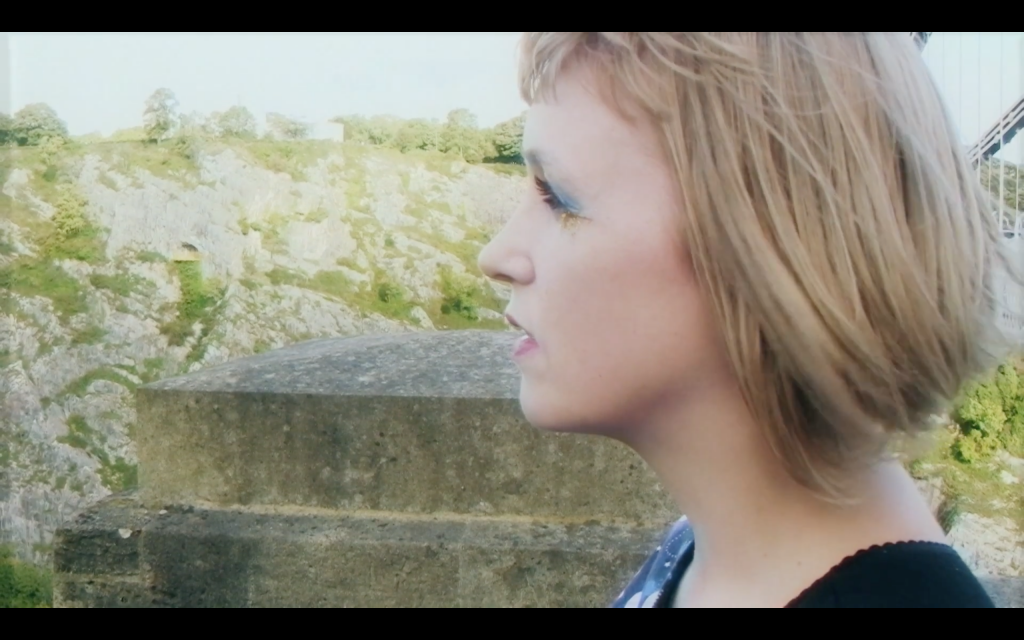 It's time for the third behind the scenes blog post about my 2016 album "Direction Of Travel"!
Part 1 – Drown Me Out / Cold Shoulder / In Cold Blood
Part 2 – Alone / Paper Thin / Please Don't
I'm releasing DOT on super limited edition vinyl and you can pre-order it here on its own or as part of a fun bundle of exclusives. Other DOT-related items include the Demos & Rarities collection and Live At Thekla – a live download and/or CD/DVD set recorded at the album launch in March 2016.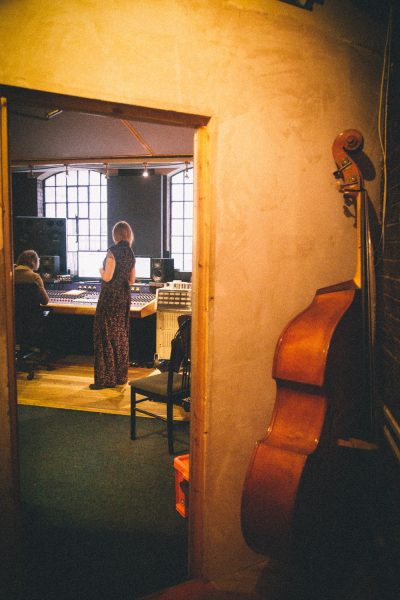 After a disappointingly handled breakup and two sudden bereavements a week apart, this was the first complete song I wrote in my new house after 2 months of living on my own for the first time in 6 years.
When something life-changingly terrible happens, there's a moment when you wake up in the morning and don't remember. It's a fleeting nanosecond at best, but it's a breath of sweet relief from whatever you're dealing with. Hence the first line "Now every morning when I wake, I roll around and list the reasons my heart aches". I felt like things were piling on top of me; the pain of rejection was quickly and completely superseded by the loss of my Uncle, then the following week the shocking news came that a dear friend had died after getting deep vein thrombosis on a short haul flight. I didn't used to be very good at allowing myself time to feel sad – I always struggle with my right to feel so upset about something when others are closer and far worse affected – but on the advice of my friend Kat I actually stopped and moped around the house that week, cried, drank tea, cuddled my dog and, after a while, wrote this song. It helped, and these experiences propelled me towards writing "Undone" for the latest album – a song celebrating our right to be completely unravelled by grief when we lose someone, as part of showing love and respect to them.
The beautiful string arrangement for this song was composed by my friend Andrew Skeet (Divine Comedy, Suede, many more), who kindly came down to Metway Studios in Brighton to conduct Nicole Robson (cello) and Simon Goff (violin) for the recording session. We layered the parts up so they sounded like a far bigger orchestra, and I still marvel at just how gorgeous the end result is. I spent a whole day at Metway with house engineer extraordinaire Matthew Twaites welcoming my other guest stars – The Levellers' Mark Chadwick (more in part 4!), Jay Chakravorty and Mishkin Fitzgerald. It was a most excellent day, and the never-before-seen footage from this day forms part of the DOT 2019 vinyl packages.
The video for this song is one of my favourites. I had been agonising over what to do for a while, then inspiration hit on holiday in Portugal. I had bought a set of three notebooks from the SS Great Britain gift shop, one of which had a space telescope on the front, and brought them with me to use as tiny scrapbooks. Suddenly the whole plot for the video came to me and I scribbled it all down and ordered my space related props so they'd arrive when I got home. Tim and I shot the video together at our house and around Bristol, on Clifton Suspension Bridge and Trooper's Hill over the course of two afternoons one weekend. It was very silly fun, and a few months later comedian / broadcaster / all round good egg Robin Ince came across the video on YouTube late one night looking for new space-related music and I've played several shows with him since. See, music *is* magical!
8. Slow Down Sunshine – listen here
Speaking of people who are less than friends, the subject of this weird and wonky song was a bloodsucking, gaslighting fiend of the highest order. I was delighted to get the opportunity to put the word "ventricles" into a song for the first time, the bassline is one of my favourites on this album especially at the start when it shifts over an insistent bass drum beat, and I was laughing delightedly out loud when I came up with the increasingly hysterical guitar parts at the end. This was another very cathartic song to write, and built from the verse riff upwards.
I'm fascinated by the idea of time as an elastic concept. I can't remember the name of the book I read at school that first turned me onto the idea that it's a framework humans have imposed on a world which operates under its own steam, but I'm grateful for it. I'd been making notes about "intentional time" and ended up at "expensive time". This song is about valuing your own time and energy above that of other peoples' ESPECIALLY if the person trying to steal your time is an emotional black hole, so you can work at being the best version of you possible and live your life how you would like to. It takes a while to realise these things, but putting them into songs helps me remember for the future.
I don't suffer from demo-itis (the phenomenon where as hard as you try, in however nice a studio with however brilliant gear etc you can never improve on the feel of the demo you made at home for £0), but I do enjoy bringing sounds over from my home recordings into the finished studio ones where appropriate – see the "Delete" lead vocals and most of the drum machine parts from "Disarm". There was something so inimitable about the dissonant, stabby chords that wave hello right towards the end of the song that we just copied them over and they sit in there perfectly. I listen to this song with great enjoyment.
I remember walking through Victoria Park in Bristol humming the chorus to this song and having to grab my phone and record a voice memo immediately while having to walk at speed to catch a train. I was not alone – I walked up behind and around an elderly couple as I was recording, but knew the song was more important than any blushes.
Let me tell you, recording the voice memo is ALWAYS more important than passing as "normal" to absolute strangers.
As you may know I have a penchant for writing songs about the great unknowable sea, and "5000 Miles" joins "Scared To Capsize", "In This Boat" and "Drown Me Out" in the She Makes Sea Shanties section of my back catalogue. I have fuzzy memories of a trip to Brighton (2014?) where I downloaded an immersive audio walk called "Sea of voices" by Invisible Flock after my friend Rich Huxley (Hope And Social) tweeted about it. It was beautifully made, gorgeously poetic and a truly unique way of experiencing a place. I can't remember whether the information about sailors earning swallow tattoos for every 5000 nautical miles travelled came from the audio walk, or the audio walk prompted the idea for further research on the matter, but I do know this song wouldn't exist without it so thank you to all involved!
I do remember finding out more about swallows and sailors before writing the song, namely that as swallows return to the same place every year to nest, it was believed they could guide a sailor home safely and if a sailor was to drown, the swallow would carry their soul to heaven (not sure about that one…).
All my tattoos relate in some way to songs of mine, but this is the first time I had the tattoo before recording the song. I went on an epic 33 date European/UK tour in October-November 2014 (part DIY, part supporting The Levellers) just before recording "Direction Of Travel"  back in Bristol and my friends in Freiburg arranged for an inking session the day after my gig there, so my "guardian swallow" could watch over me for the rest of my travels. It's kept me safe so far, for which I am very thankful.
I wrote the synth parts for this song at home on my beloved Juno Gi keyboard and replaced them in the posh studio with a real Juno, which was a lot of fun to play. The sense of space comes from the union of busy bassline with drum machine parts but very little guitar, and it's always fun to tease one direction at the start of the song then confound the listener. No I haven't "gone electro"! 
I listen to a LOT of Radiohead, so it feels completely natural to blend styles and use whatever instrument works best for the song. I was very lucky to have The McCarricks joining me on violin and cello – I sent them over the idiosyncratic bass outro and they composed such gorgeous parts for it. I love how everything else stops and they carry on, like the swallows flying majestically back to shore.
Thank YOU for reading! Part 4 will be all about "Time To Be Unkind", "Turning To You" and "The Best" – so ask me any questions about those songs (or any of the others) in the comments.
====
If you enjoyed this blog post, please sign up to my mailing list – I'll send you a 5 song taster EP in return.
Want to listen to some of my music? My new album "Brace For Impact" is available here in all formats and I have a back catalogue to explore here.
My brand new Supersub Club launched in March 2019 and welcomes you behind the scenes as I make new music. Join us!
Why not come to a gig some time? If you'd like area-specific gig alert emails click here to sign yourself up, or you can follow me on Songkick or Bands In Town.
I'm on Twitter, Instagram and Facebook, but I'd rather write to you more personally.
Thanks for supporting She Makes War!
Laura
xoxo