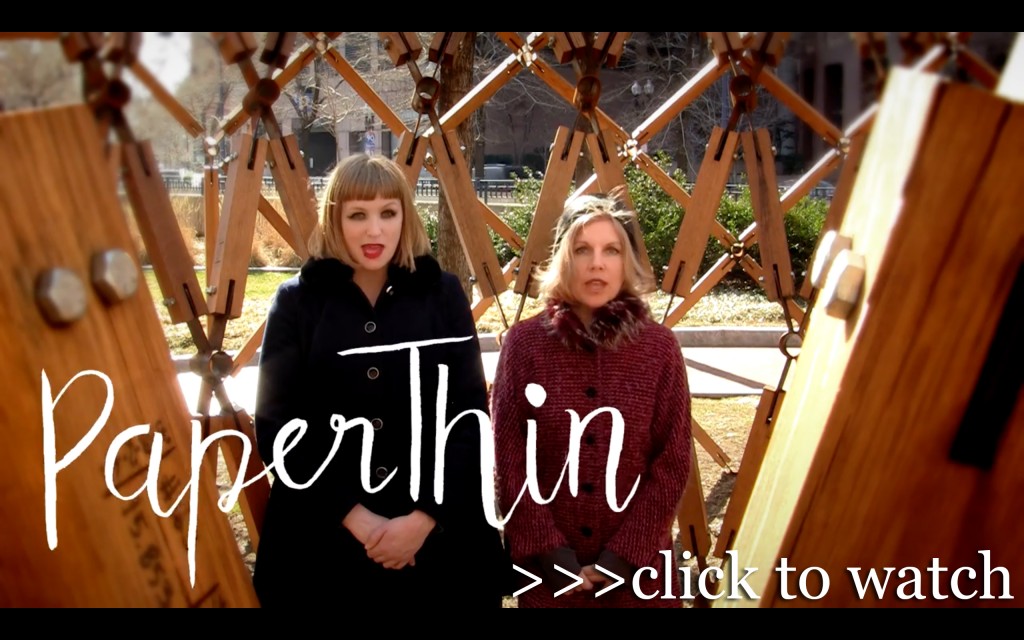 I'm very proud to announce the release of my third album "Direction Of Travel" today! Click here to stream in full, download and order CDs.
I'm celebrating by launching the "Paper Thin" video featuring Tanya Donelly (Belly, Throwing Muses, Breeders) on my beautiful new website. Take a look!
The video was shot in New York and Boston during freezing February, edited at my kitchen table in Bristol and sent off to London to be adorned with some beautiful animation by award winning illustrator Viviane Schwarz. Viv and I met a few years ago through reading each others' blogs and realising we lived close by one another in South London, and she's always brilliant to work with.
Viv has blogged about how she added all that illustrated, animated magic to the video here.
I wanted to create something that felt very intimate and tender, reflecting the song's message about personal redemption and trying to see and create magic in the world. It was a dream to have Tanya involved, of course, and I hope you enjoy watching it as much as I enjoyed making it.
Thank you so much for your continued support – through funding, making and releasing this album. Though I'm lucky enough to have some label support for this release from the great folk at The state51 Conspiracy, She Makes War is still very much an independent, self-funded project, so if you like what you see and hear I'd be very grateful if you'd share it with your friends.
Laura xo