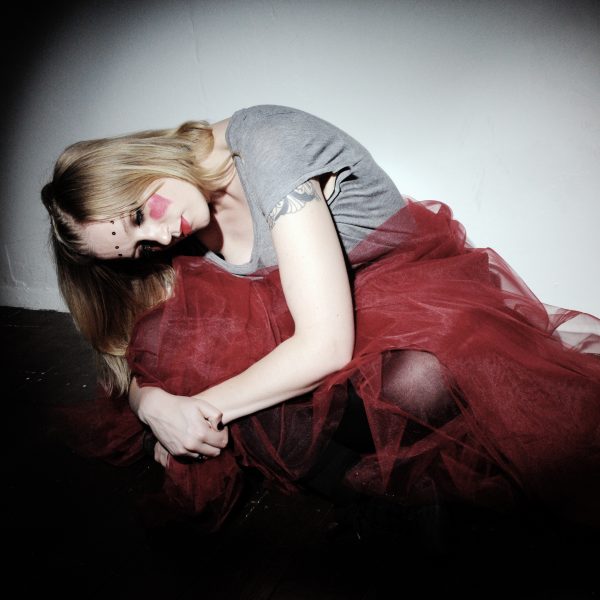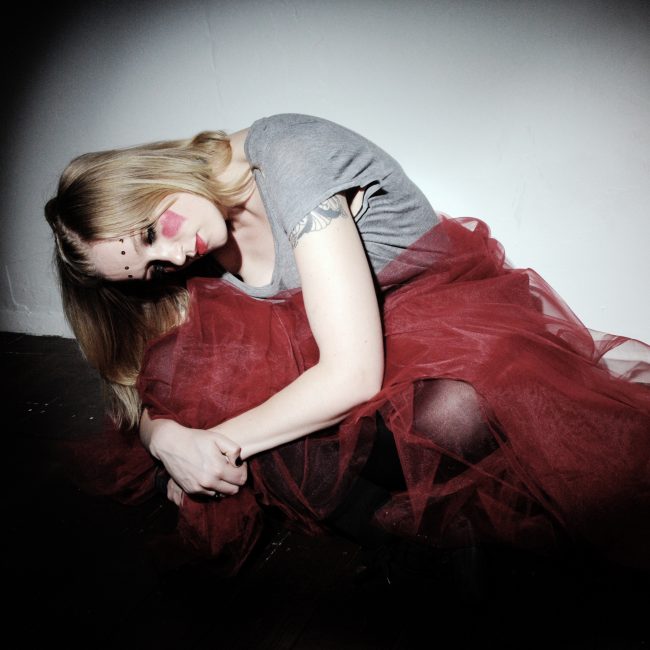 Get the streamers out people, because my second album "Little Battles" is 7 today! To celebrate, I'm sharing an audio commentary recorded a while back where myself and co-producer Myles Clarke discuss where the songs came from and how we recorded them.
Stream/download here for absolutely FREE (or pay what you like!).
Listen to/download the "Disarm" commentary here.
I've also just reduced the price of "Little Battles", "Disarm" and "Disarm:15" so click here for some back catalogue bargains!
"Little Battles" was recorded in East London in summer 2011 and released on my own label My Big Sister Recordings the following year. Due to the generosity of Pledgers, I was able to spend 33 days in the studio (double what I could afford for "Disarm") and realise my dreams of creating a deeper, more layered album.
Recorded just around the corner from the Hackney riots, London's crackling tension is echoed within the 15 songs but if love is a battlefield this album is a peaceful protest – honest and vulnerable yet steely and sure of itself, all melancholy romance and wide-eyed hope for the future. It's all about collisions – analogue with digital, war with peace and technology with nature.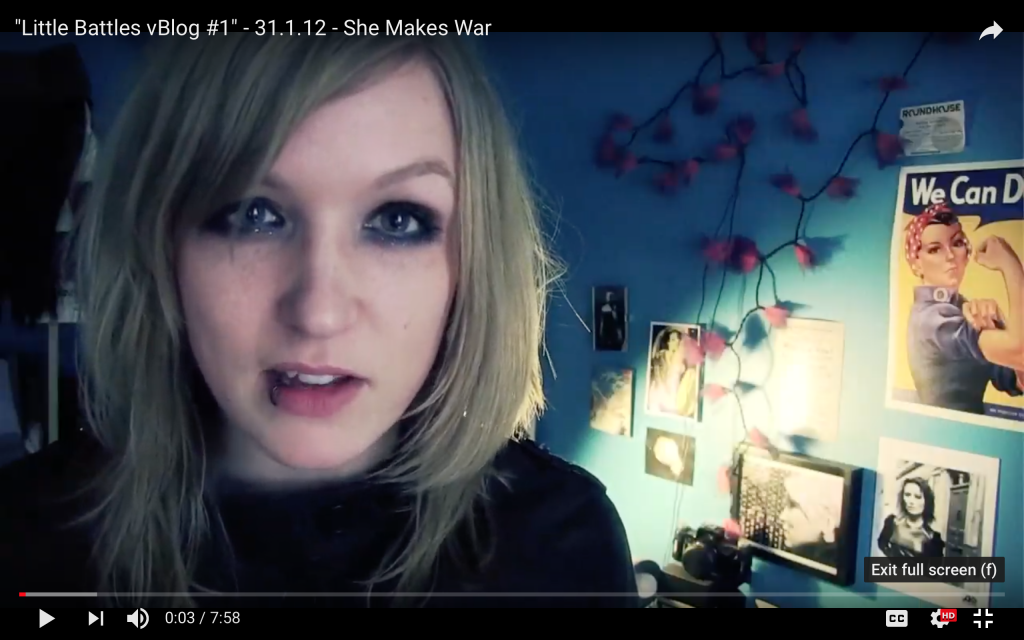 Remember the vBlog?
In the innocent days before "brand influencers" and "Insta-fame", I made a series of video blogs supporting the release of "Little Battles" featuring some of my guest musicians, my wonderful little dog Mister Benji and some unsuspecting sea birds.
Episode 1 – WATCH
Starring Mister Benji, Mishkin Fitzgerald and the voice of Tom Robinson. Features an acoustic version of "In This Boat" played on Brighton beach to some unsuspecting sea birds.
Episode 2 – the story of "In This Boat" – WATCH
Starring Mister Benji, Chris T-T, Milly McGregor and Bass, and mentioning the Immersion Composition Society's "20 song game".
Episode 3 – She Makes War's Watercooler War Tour – WATCH
I booked myself a day of office gigs to give people at work a unique shared experience. It was fantastic!
Finally, one of the Pledger rewards for "Little Battles" was a listening party at the London Fields studio where I made the album. I performed a short acoustic gig in the kitchen beforehand, and there's a video of that here too.
Happy birthday, "Little Battles"!
Top photo by Karin Holm.
====
If you enjoyed this blog post, please sign up to my mailing list – I'll send you a 5 song taster EP in return.
Want to listen to some of my music? My new album "Brace For Impact" is available here in all formats and I have a back catalogue to explore here.
My brand new Supersub Club launched in March 2019 and welcomes you behind the scenes as I make new music. Join us!
Why not come to a gig some time? If you'd like area-specific gig alert emails click here to sign yourself up, or you can follow me on Songkick or Bands In Town.
I'm on Twitter, Instagram and Facebook, but I'd rather write to you more personally.
Thanks for supporting She Makes War!