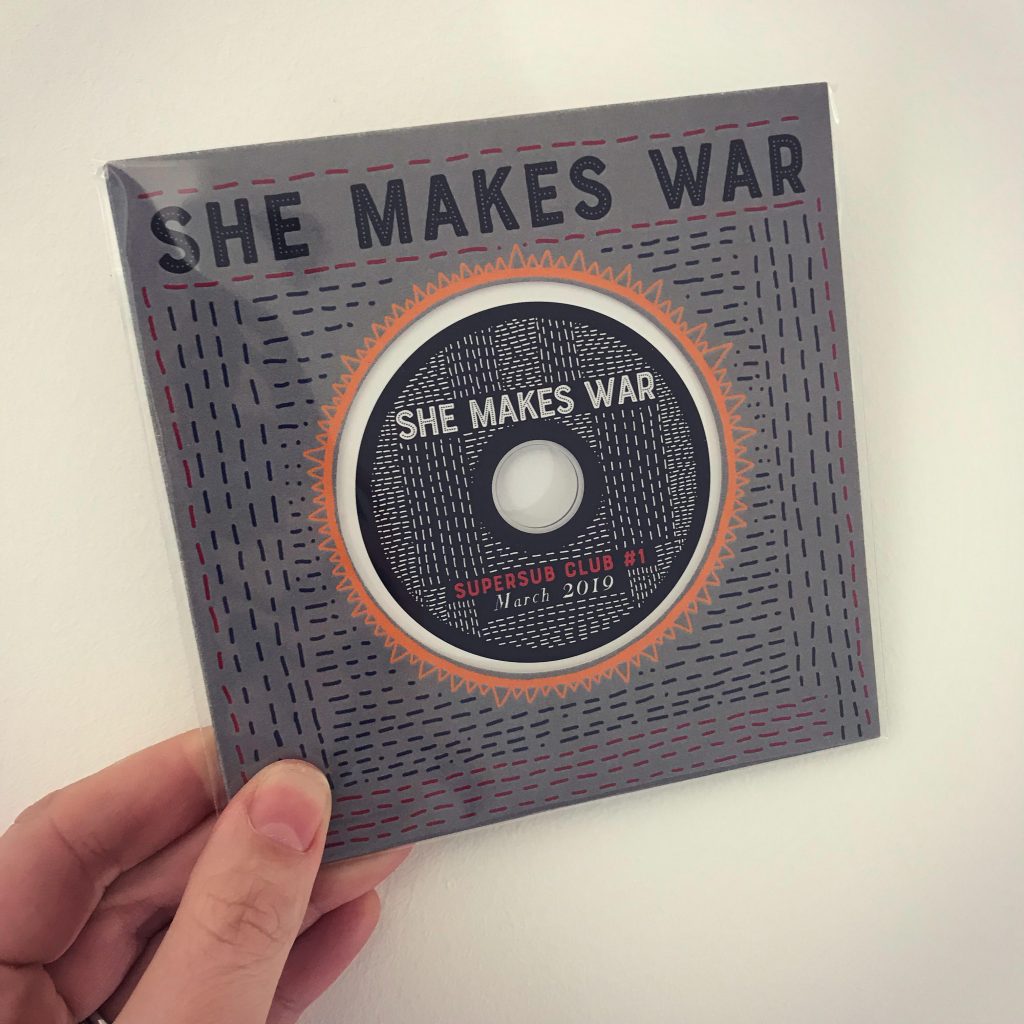 Maintaining a direct connection with the wonderful people who have supported my music through four albums, three crowdfunding projects and various Bandcamp pre-orders between 2010 and 2018 is top priority for me as I write and record my fifth solo album this year.
Since the recent (and unfortunately ongoing) issues with Pledge Music, I've been looking into different ways of offering you meaningful and manageable access behind the scenes of making this new record from the ground up, something more coherent and sustaining than sporadic social posts but less full-on than a Patreon subscription or scattershot Pledge updates. As often seems to be the case in my world, I was left no option to create my own way of doing things, and so I bring you….dun dun dunnnnnnnnnn:
SHE MAKES WAR'S SUPERSUB CLUB!
I launched SSC last Sunday via my mailing list, and the Tier 1 memberships sold out in 24 hours. THANK YOU!
I also premiered a new song, "Seashaken", in a Facebook Live broadcast which you can view here (even if you're not a FB user). The dreamy demo is part of the first SSC package, and part of the lyrics were inspired by a conversation I had with Tanya Donelly in 2016. The song is about tactics for protecting our mental health and personal happiness in a chaotic world, taking care of ourselves so we're able to fight another day.
I've had so many supportive messages from people over the past few months asking how they can support the making of new music, and this is it. You're doing it! All profits from these packages go directly towards making the new album.
+++
So, what is Supersub Club? I'll be releasing four beautiful limited edition music and art bundles at quarterly intervals throughout 2019, sharing brand new music, cover songs and voice messages discussing various aspects of writing and recording my new album along with a series of full colour zines to flesh out the picture. The first release will be posted out next week, and it's looking gorgeous.
Supersub Club is not a pre-order or a crowdfunder for the new album, but a way for me to communicate with you as I write the new record through quality, curated, worthwhile peeks behind the scenes delivered in beautiful packages – with analogue and digital memberships available plus pay-as-you-go digital bundles.
If Supersub Club isn't for you – that's totally cool. This isn't a case of putting up a paywall – just offering something extra. I value each and every one of you and will still be blogging, tweeting and so on, but the idea of writing to fewer people in a more meaningful way is so appealing in this noisy online world. If SSC isn't right for you, feel free to sign up to the mailing list or, for more regular updates, The Inner Circle, instead.
+++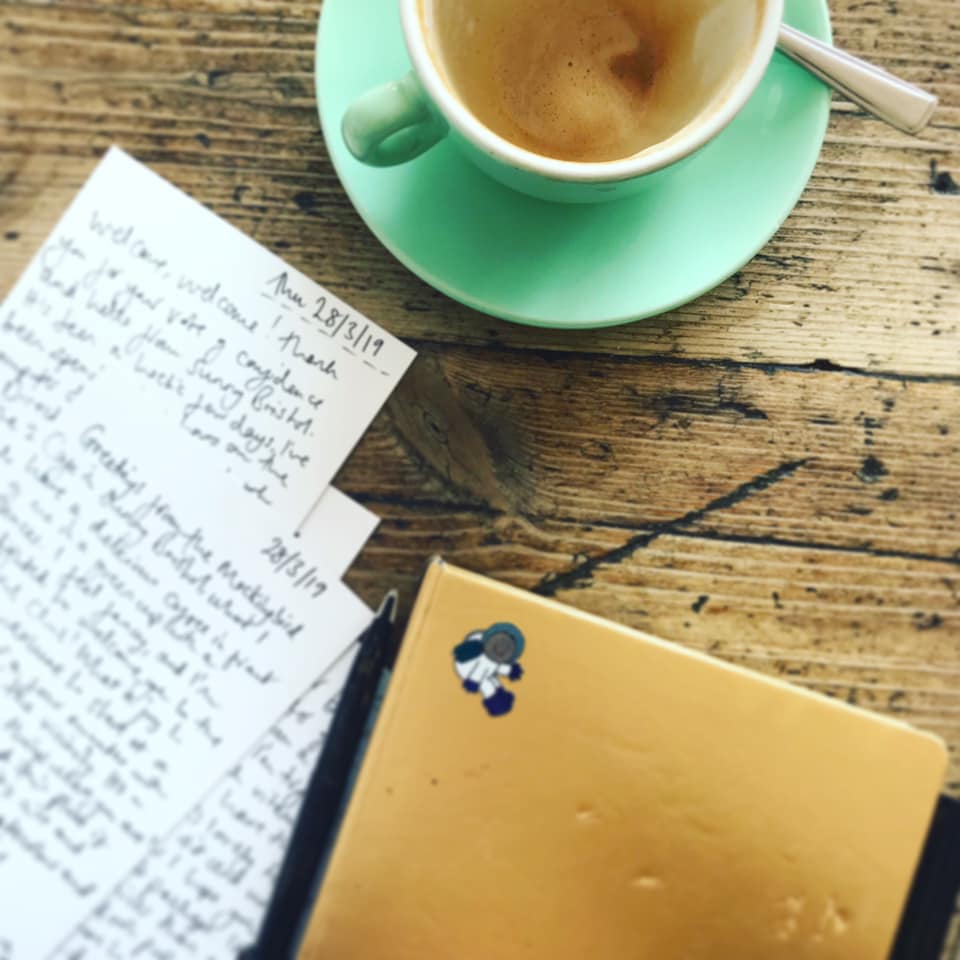 Tell me more!
The analogue packages will contain a beautifully designed and printed vinyl effect CD, a 24+ page full colour zine with writing, drawings and photographs and a handwritten postcard (Superdupersub packages only). Each CD will contain at least three pieces of music plus a 30-40 minute long podcast-style voice message where I talk about what's been going on in my world, what the new songs are about and how they came to exist. I'll share new demos, cover songs and live recordings, and this will be the only way you'll get to hear them until the new album comes out next year but don't worry – I won't ruin the surprise of the finished album!
The digital packages will feature all the audio plus a digital letter, and will be delivered two weeks after the analogue packages are sent out.
All subscribers will have access to secret blog posts shared via email at least twice a month, and yes, I ship internationally.
Thank you to everyone who's already jumped so enthusiastically on board and joined my new music gang – this is going to be great!
====
If you enjoyed this blog post, please sign up to my mailing list – I'll send you a 5 song taster EP in return.
Want to listen to some of my music? My new album "Brace For Impact" is available here in all formats and I have a back catalogue to explore here.
Why not come to a gig some time? If you'd like area-specific gig alert emails click here to sign yourself up, or you can follow me on Songkick or Bands In Town.
I'm on Twitter, Instagram and Facebook, but I'd rather write to you more personally.
Thanks for supporting She Makes War!
Laura
xoxo