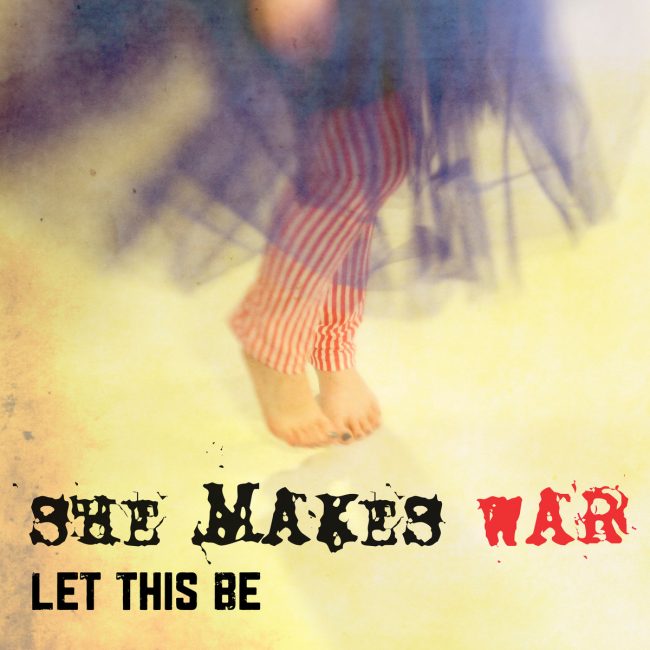 Let This Be
Olympian (Redux)
Let This Be (Lenno Mix) – FREE
The first release from She Makes War's forthcoming debut long player, lead track "Let This Be" is accompanied by a piano reworking of album track "Olympian" and special free download of Finnish teen superstar Lenno Linjama's LTB remix.
Bandcamp extras include the striking video for "Let This Be" plus behind the scenes photos.
Tracks 1 & 2 produced by Myles Clarke and Laura Kidd at Studio B in Hackney, mastered by Dick Beetham at Studio 360.
Track 3 by Lenno Linjama, mastered by Tommi Langan at Studio INIT, Finland.
Let This Be: The Video directed & edited by Laura Kidd, produced by Juan C. Bernal and starring Rege Page, Usuyak Bassey, Kat Bax, Steph Hope and Mister Benji.