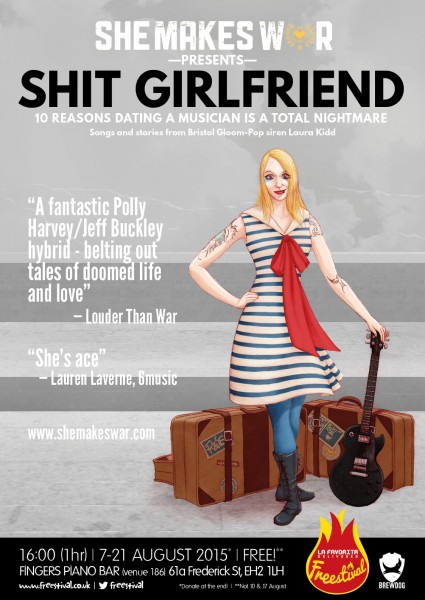 A charming hour of biographical storytelling and music…perfectly executed acoustic gems, created from scratch, with layers of hypnotic vocal harmonies.

Her natural, conversational humour shines through as she ad-libs her amusing anecdotes. As she further exercises her newfound comedy muscles, she's sure to become as confident a storyteller as she is a musician.
~ Nina Glencross, The List.