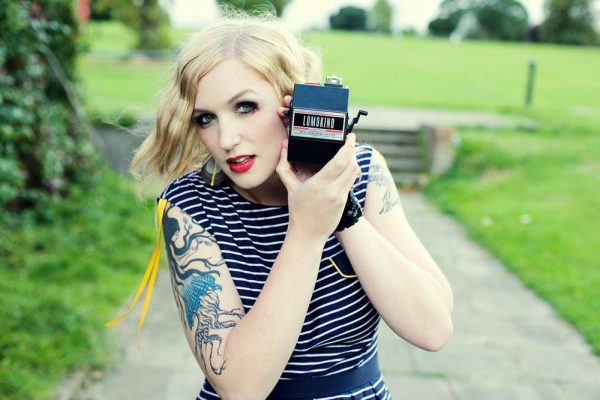 Photo by Laura Ward
A few months ago fellow hula hooper and Lomography UK Online Manager Heidi asked me if I could keep a secret, then lent me a LomoKino and asked me to make a music video with it. So, with a little help from my talented photographer buddies Laura Ward and Dina Karklina, I did.
Read the full Lomography Magazine interview here where I discuss my burgeoning toy camera collection, the appeal of analogue and why making music videos is such a big part of my creative process.
Big thanks to Lomography for asking me to be involved, and for inviting me to perform at the grand opening night of the LomoKino at the shop in Newburgh Street last night. The event just had to feature in my third #vlomo11 video as well, where I meet one of the brains behind super yummy Love Da Popcorn and encourage some crowd participation:
The part of the evening where I kicked my lovely rum cocktail over my loop pedal sadly wasn't captured on video, but thanks to Liana for her swift provision of paper towels.
SaveSaveSaveSave