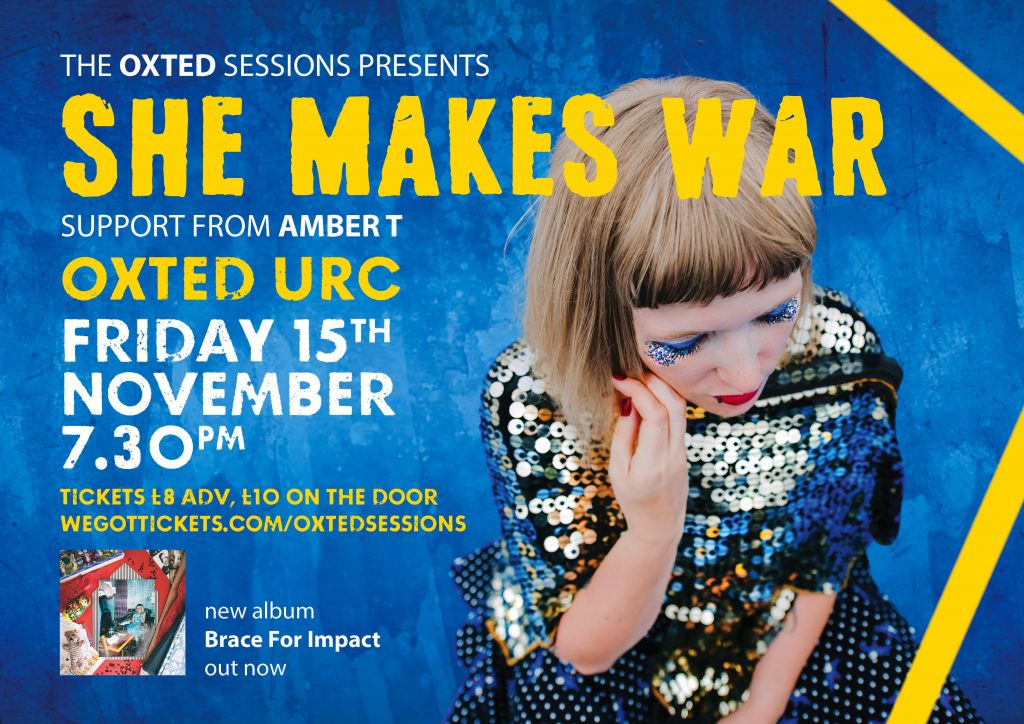 "One of the most enthralling and innovative live performers on the UK circuit today, She Makes War is sure to be one of the most memorable gigs you go to this year" – get tickets for my headline show at Oxted URC here.
I'm also very pleased to be accompanying comedian Robin Ince around the country on his Chaos of Delight tour in November, premiering some new songs and sharing stories behind the music. Visit the Gigs page for the full list of dates and ticket links.
Before the November fun begins I'm playing shows with The Leisure Society and The Anchoress in September and Skating Polly in October, so I hope to see you out there somewhere before the end of the year!