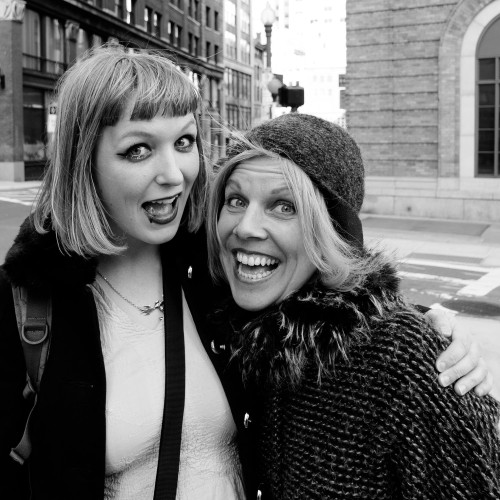 Free Download (MP3)
Please enter your email below and we'll send you a download code. You'll also be added to the mailing list for advance news and special treats.

[contact-form-7 id="10807" "Paper Thin (featuring Tanya Donelly)"]
"Paper Thin" was the last song I wrote for my third album "Direction Of Travel". Now and then songs really do just fall from the sky – I remember I was sitting around at my parents' house after Christmas 2014 and had to quickly make my excuses and go upstairs with my ukulele to flesh out the melody that had popped into my head. The song came together really quickly then and there – I recorded it on my phone so I wouldn't forget anything, and as soon as I got home to Bristol I spent a day in my home studio finishing it all off, tightening up the lyrics, adding vocal harmonies, omnichord and keyboard sounds.
As I'd quite recently sung backing vocals for my musical hero Tanya Donelly, I plucked up the courage to email "Paper Thin" over and ask if she fancied adding some vocals. She did! – I couldn't believe it! – and so the song was complete.
CREDITS
Produced by Laura Kidd.
Mixed by Dan Austin.
Engineered by Laura Kidd at Knowle Rocks, Bristol.
All instruments, music and lyrics by Laura Kidd except:
Guest vocals by Tanya Donelly.
Cello by Martin McCarrick.
LYRICS © Laura Kidd
Paper Thin
I'm in the wars - I blame the bad weather
A flood of tears, I drift without a shelter
Reduce my world to things that I have worked for
I lick my wounds and wonder if I can mend the year
Awake
No sleep til I make
Black dreams dissipate
Ooh I crashed down, I burned out along the way
I'm a sunny day with threat of thunder, threat of rain
Ooh I crashed down, I came round to devastate
Anyway I let my skin grow paper thin
And that's okay
I heal myself with friends and conversation
Some time alone, a sober celebration
I was told I feel things too much
But I know it hurts to be touched
Ooh I crashed down, I burned out along the way
I'm a sunny day with threat of thunder, threat of rain
Ooh I crashed down, I came round to devastate
Anyway I let my skin grow paper thin
And that's okay
Cos I see stars
And I smell roses (on good days)
All this is ours
Let's do amazing things with good hearts
Ooh I crashed down, I burned out along the way
I'm a sunny day with threat of thunder, threat of rain
Ooh I crashed down, I came round to devastate
Anyway I let my skin grow paper thin, paper thin
I'm a sunny day with threat of thunder, threat of rain
I'm in the wars, I blame the bad weather