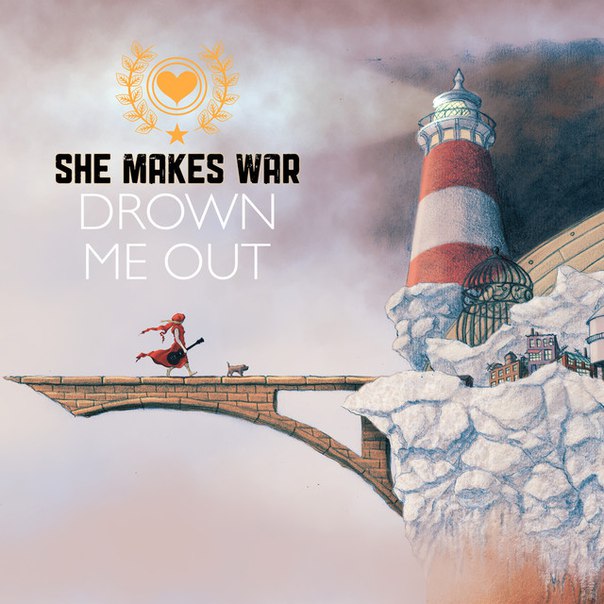 "Drown Me Out" is led by swaggering rhythms and gigantic, almost symphonic percussion. Over the top of this grand bedrock is a layer of needly riffs and gossamer-light vocals – this track is as dark and emotional as you'd expect from She Makes War, but there's a greater weight behind it that delivers a knockout blow.
~ Laurence Day, The Line Of Best Fit.
"Drown Me Out", her latest single, is a storm front and an anthem, stirring the air as it passes with a strange and magnetic energy while hounds and winds howl. It is stunning.
Gloom and doom, but not at all too soon…Laura Kidd has confirmed that she is in fact, the missing member of the rock trio of Alison Mosshart and Laura-Mary Carter (make it happen guys).
While the lyrics may be at best, bleak, "Drown Me Out" has a contagious nature, which will surely have avid fans singing along in blissful dismay.
~ doyleanthonysmith, Velvet Independent.
Blistering alt-rock and gothic undertones…accompanied by an incredibly crafty video.
Compelling, dark and spellbinding…its melodic riffs and metallic tang reminding me of both Flyleaf and Warpaint.
Also featured on:
Louder Than War (video premiere)
Spindle Magazine
Nerdy Frames
Bristol 24/7
Bristol Live Magazine
The Flux Presents
Circuit Sweet
Morphettes
Going Solo
Beat Surrender
PopKlub
Vents Magazine