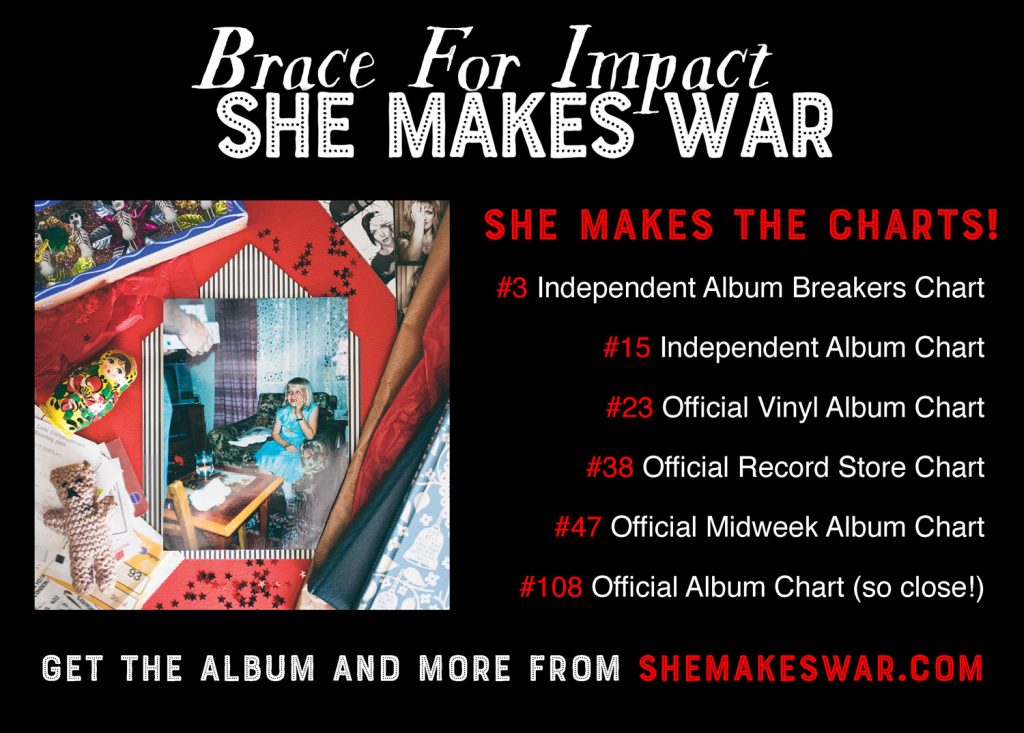 I'm astounded. Fan power not only paid for the recording, mixing, mastering, manufacturing and release of "Brace For Impact", it went and pushed it into the Official Charts too! WOW!
#3 in the Independent Album Breakers Chart
#15 in the Independent Albums Chart
#23 in the Vinyl Albums Chart
#38 in the Record Store Chart
#47 in the Midweek Album Chart
#108 in the Album Chart
I wrote yesterday about my surreal week and how numbers don't mean everything, but that's not to say I'm not delighted to have my work listed alongside releases by two of my favourite artists (Cat Power and Kristin Hersh) or to have the support of so many music fans.
Thank you so much!