Music lovers of the UK unite! I'm seeking YOUR recommendations for local solo artists or duos to play the opening slots on my May tour with Bryde. I've been putting on shows around the country for the last 4 years showcasing brilliant independent musical talent, and I want to continue doing this on my upcoming tour.
Interested musicians should contact hq@shemakeswar.com with their name, location and audio/video/social links.
Please share this post! xo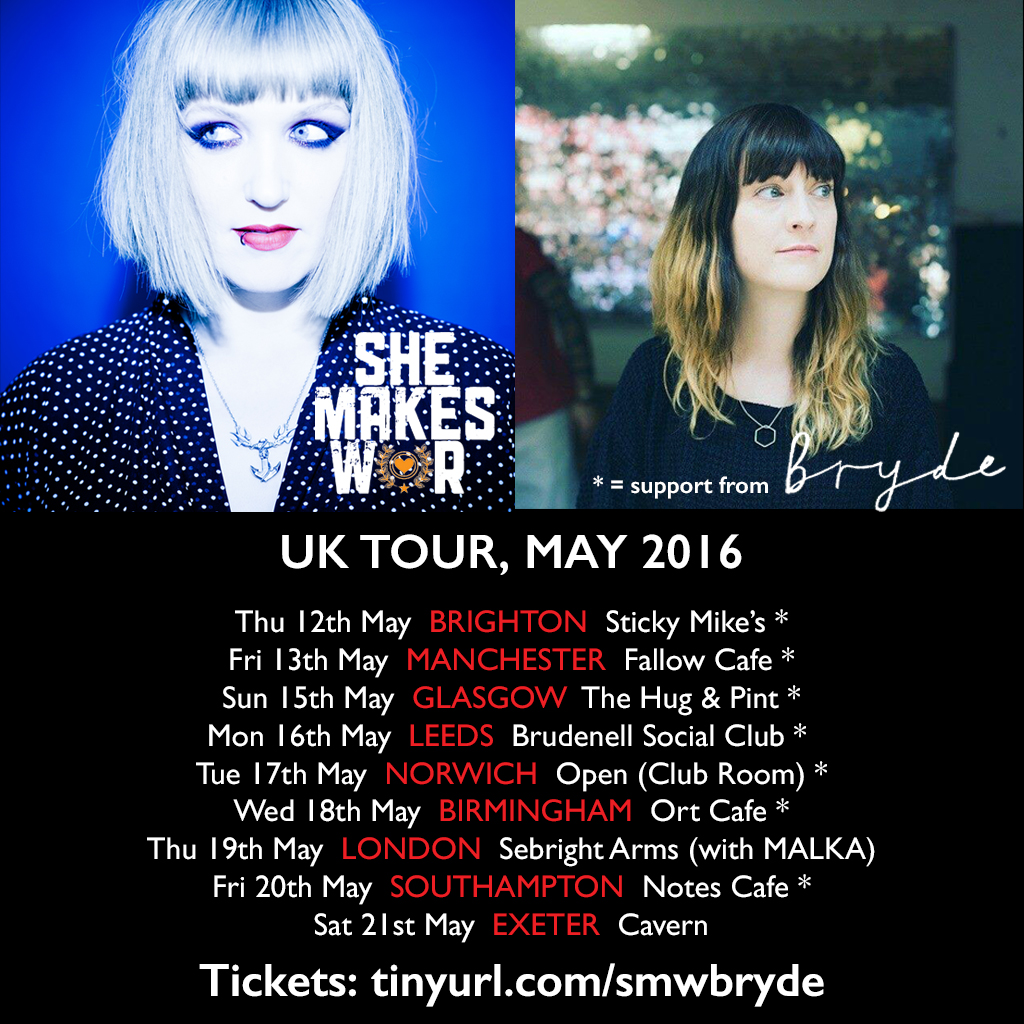 ===
If you enjoyed this blog post, please consider supporting my independent musical project by grabbing some music here.
For 5 free songs plus regular but never spammy information, gig news and treats please sign up to the mailing list.
Visit my website for photos, music videos and gig listings.
And for day to day news, thoughts and music recommendations please follow me on Twitter.
xo