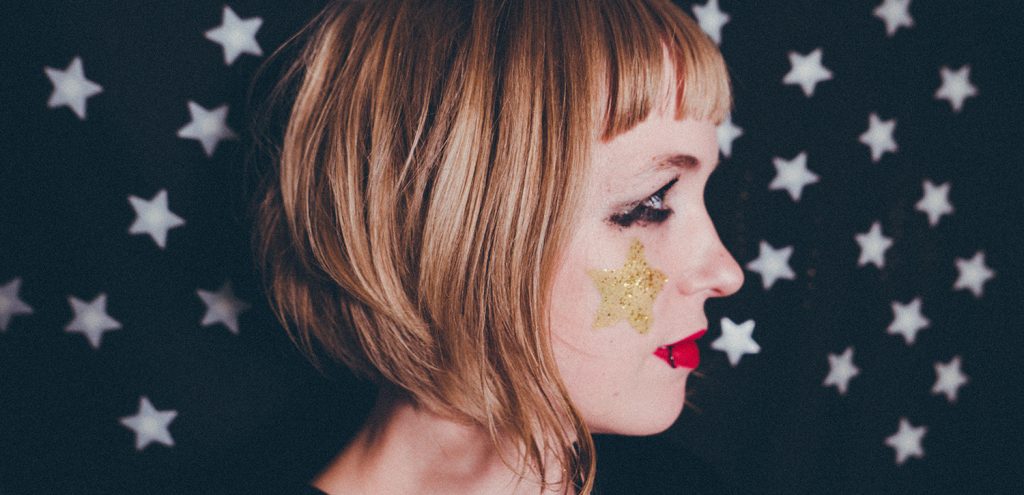 Released on Friday 11th November, new single "Stargazing" has been making a splash all around the internet! The final single from She Makes War's 2016 album "Direction Of Travel", the song is a Bond theme-in-waiting, its stripped back acoustic guitar and vulnerable vocals adorned with showstopping strings arranged by Andrew Skeet (The Divine Comedy).
Following early radio support from BBC 6Music's Marc Riley and Steve Lamacq plus Amazing's Shell Zenner, this weekend "Stargazing" was aired on Dr Phil's BBC Bristol show, Tom Robinson's BBC Introducing Mixtape and Adam Walton's BBC Radio Wales show.
SMW has also been named one of Tidal's 5 top artists to watch – read the Q&A here – and featured on Drowned In Sound's #IndependentMusicMonday playlist. Bristol Magazine interviewed her about songwriting processes and her current tour, and – the icing on the cake – esteemed writer and comedian Robin Ince described "Stargazing" as a "great song" on Twitter.
The gorgeous handmade video has been getting a lot of love, too. Watch below: