+ CLICK TO READ ALL INDONESIA POSTS
+ CLICK FOR FULL PHOTO GALLERY

Greetings from Depok, West Java, where I'm spending the next four weeks living and collaborating with well known local music group KunoKini. Literally translated as "ancient" (kuno) and "now" (kini), they work to blend traditional Indonesian music and culture with the present day through their work, hence getting involved with the British Council's three year UK/Indonesia season, which aims to build new relationships and collaboration between the UK and Indonesia.
===================================
**Follow my daily adventures on Instagram and Twitter**
===================================
After applying at the end of last year and Skyping with the team in January, I was delighted to be offered a place on the residency alongside fellow British musician DANI, and so we find ourselves staying in an incredible leafy retreat in Depok, with a natural musical backdrop of crickets, frogs, cockerels, sheep and, five times daily, the call to prayer from the local mosque. Not knowing beforehand that the fifth daily call (or the first, depending on which way you look at it) is at 4am, you can imagine my surprise when I woke suddenly to what sounded like hundreds of men singing loudly and insistently right outside my bedroom door. That loudspeaker is LOUD.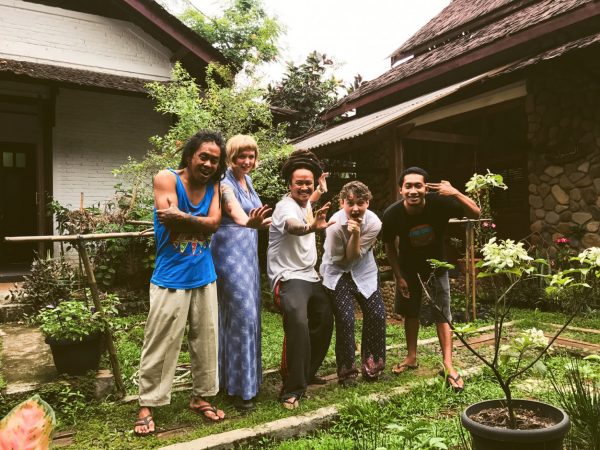 I've been in Indonesia for exactly a week, and to say it's been a culture shock would be a gross understatement. Despite considering myself a fairly well seasoned traveller, I'm a pasty Englishwoman who lives in leggings and layers, so dealing with humidity on this scale has been tough. I was just about getting used to spending my days in a constant state of – let's call it "glistening"- when a tummy bug hit. NOT FUN. Now I've bounced back I can philosophically file that experience away under "unpleasant but character building" and be faintly impressed at my body's efficiency in getting these troubles out of the way before our musical activities start tomorrow. And I have to say, barging urgently in to a bathroom occupied by a metre long lizard luxuriating on the wall above the loo is an experience I will never forget. Michael Palin eat your heart out.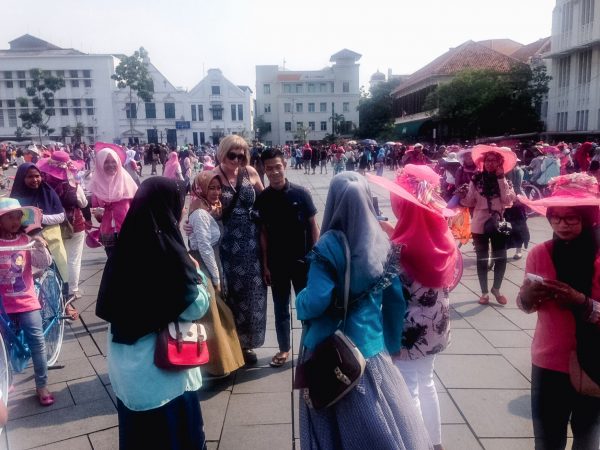 I landed last Wednesday after 25 hours of travelling Bristol-London-Abu Dhabi-Jakarta. Two nights and one day in Jakarta gave me just enough time to try proper sate (delicious), experience an Indonesian mall (HUGE!), get mobbed for photos in Kota Tuan simply for being white and blonde (funny to start with), learn about the incredible history of Indonesian puppets at the Wayang Museum (a must-see), try a Durian ice cream (a love/hate thing which I did not love) and achieve zenlike calm in the Relax Living spa (highly recommended, though somewhat disturbing when my masseuse unexpectedly climbed on top of me to increase the pressure).
Jakarta is HUGE, its pavements are a health hazard and it has limited public transport so insanely cheap (to Westerners) taxis and motorbikes are the only way to get around. Lizards, cockroaches and ants are part of the scenery, and none of the cats I happened upon were up for a photo.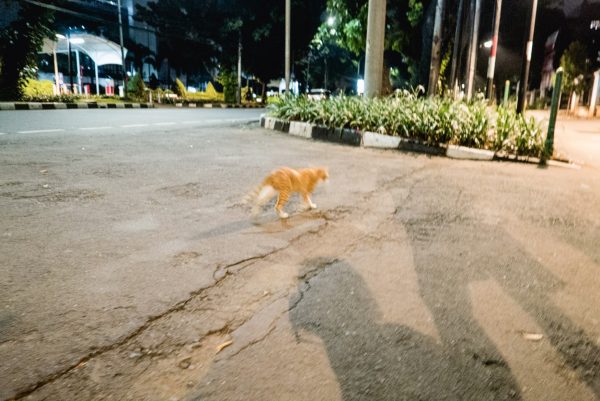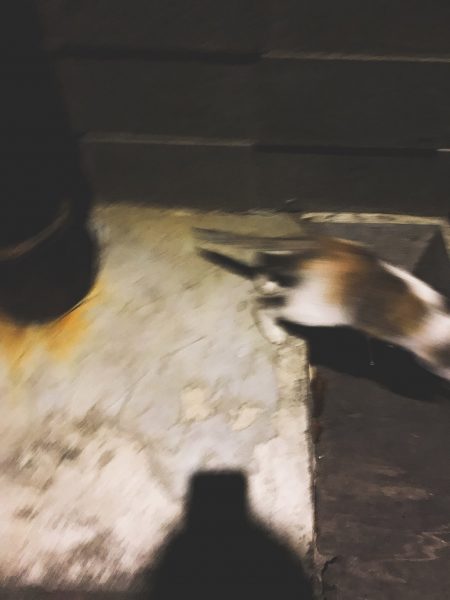 On Friday, Sita from British Council ID took us to meet our hosts Ibu Maria, Mas Bhismo and Mba Sita (mother, son and daughter respectively) at their leafy home in Depok, a faraway suburb of Jakarta. Mas Bhismo is one of the key members of Kunokini and is full of wisdom and knowledge, as are his entire family. Our post-dinner chats about everything from Islamic history to wages at clothing factories to Torajan mummies to the health benefits of guava leaves eaten with sea salt (my sad tummy's saviour!) have been the highlight of my time here so far. It's a privilege to get to spend time with such welcoming people, and I'm very thankful for their hospitality. No matter how wonderful the opportunity, being 10,000 miles from home and 6 hours ahead of everyone I love for a month isn't going to be plain sailing, but I couldn't be in better hands.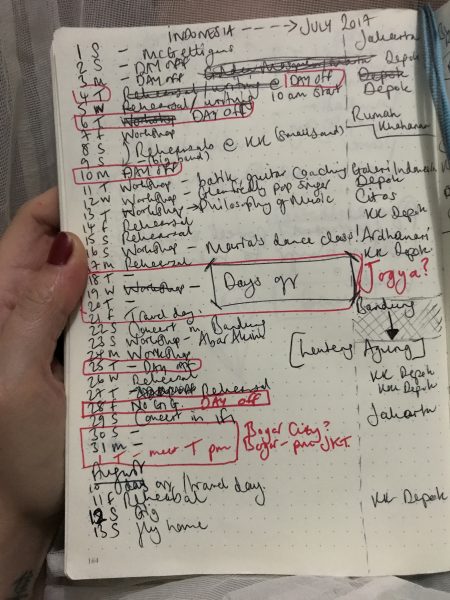 Alongside a full programme of activities planned for us by KunoKini, I have personal goals for this time away. I've brought cameras, watercolours, sketchbooks and my visual diary along for the ride, and after finishing mixing my brand new record at Real World with Dan Austin the day before I flew out I'm all set for starting to write album 5 too.
Yesterday I sat out on the back porch and tested out my mobile recording setup, comprised of a Zoom H4N Pro recorder (to be used as an audio interface as well as for field recordings), my beloved OP-1 synth, Music Man St Vincent guitar (hummuna hummuna) and MBP running Logic Pro X, plus the key element – insect repellent. It worked like a charm, and against a backdrop of crickets and frogs I wrote a piece of new music that I really like.
Here's to more adventures – further instalments coming soon, please subscribe to stay up to date!
Laura xo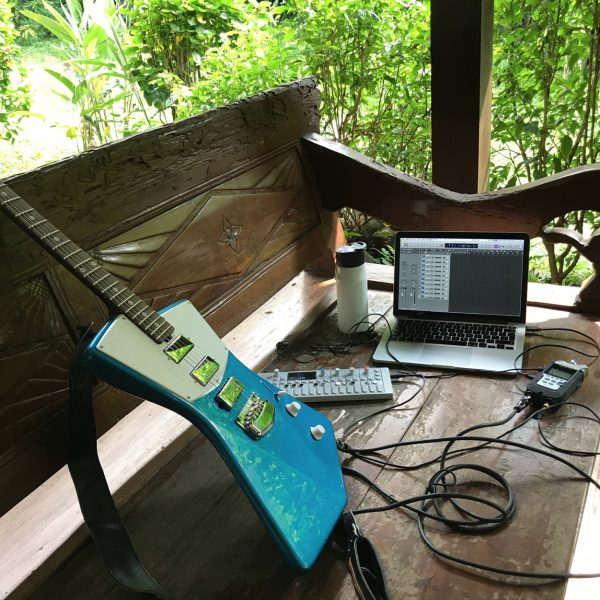 ===
If you enjoyed this blog post, please consider supporting my independent musical project by grabbing some music here.
Get 5 free songs plus regular but never spammy information, gig news and treats by signing up to the mailing list.
Visit my website for photos, music videos and gig listings.
And for day to day news, thoughts and music recommendations please follow me on Twitter.
xo
SaveSave
SaveSave