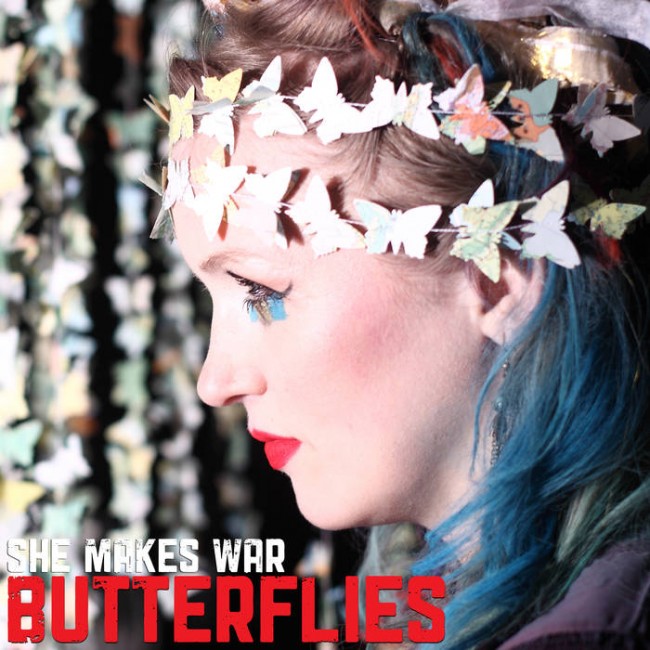 Butterflies
Delete
Minefields (Live from Lightship95)
In This Boat (Live from Lightship95)
Butterflies (Live from Lightship95)
Exit Strategy (Live from Lightship95)
Delete (Radio Edit)
A six song, six video audiovisual extravaganza!
Featuring double A side singles "Butterflies" and "Delete", taken from my second album "Little Battles", plus four live versions of album tracks "Butterflies", "Exit Strategy", "In This Boat" and "Minefields" performed with The Olympians, my shadowy backing band featuring members of Hysterical Injury, Gabby Young and Other Animals, Talk In Colour, Dana Jade and Djevara.
Six videos accompany the Bandcamp and limited edition physical versions of the EP – two brand new promos for the double A sides shot in summer 2013 and four never-before-seen live performance videos shot on a pink boat moored on the Thames.
CREDITS

Tracks 1, 2 and 7
Produced by Laura Kidd and Myles Clarke at Studio B, London Fields.
Mixed by Myles Clarke.
Mastered by Dick Beetham at 360 Mastering, London.
Harp and violin on track 1 by Kat Arney and Milly McGregor.
Tracks 3, 4, 5 and 6
Produced by Laura Kidd.
Engineered and mixed by Jarrad Hearman.
Recorded on board the good Lightship95, London.
Vocals, ukulele and rhythm guitar by Laura Kidd.
Lead guitar and backing vocals by Dana Jade.
Bass by Annie Gardiner.
Drums by Tom Gardiner.
Violin by Milly McGregor.
Harp by Kat Arney.
Backing vocals by Usuyak Bassey.