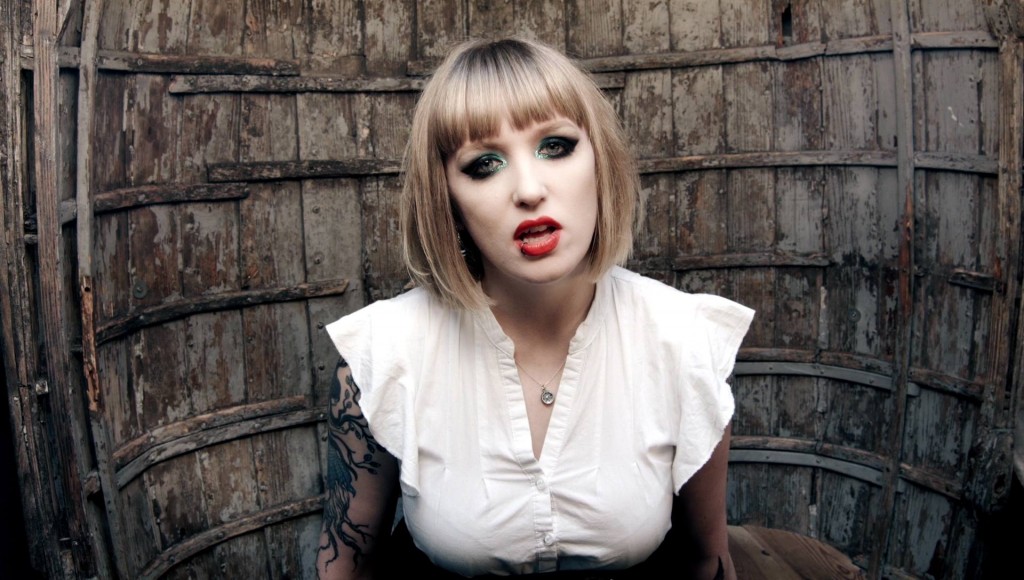 What is immediately worth noting is Kidd's mesmerising, silken vocals and her clever ability to spin emotionally engaging and visually stimulating stories. Her words penetrate with a gentle touch, but also hold a grungy sadness and a reproachful danger that could sweetly suffocate its listener into submission.

"The song uses a lot of dramatic nautical imagery to tell a story about a suffocating relationship, so I wanted to show that in the video. It's all about distress signals – you see me folding origami boats from pages of song lyrics which I send out to sea via the River Avon in the hope that someone will come and help me, and up on the Northern Slopes I use smoke bombs and marine flares to alert the authorities to my plight. Don't worry – I got clearance from the emergency services to do that in the video, there was no danger of us wasting their time with an unnecessary callout!"
Watch the video and read more at When The Horn Blows.