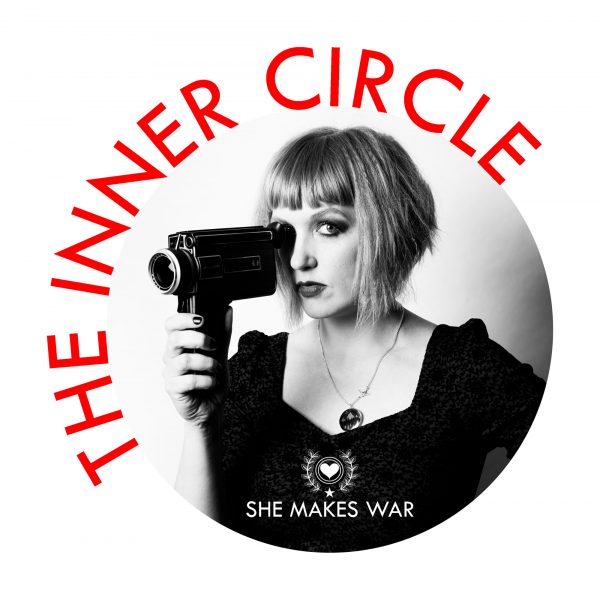 This post was originally published in secret, for the eager eyes of The Inner Circle – click here to sign up and you'll receive the next one!
"I was glad I was late", said the music reviewer who didn't catch a note of my performance last week at Manchester's beautiful Deaf Institute venue last Thursday but was somehow moved to publicly share his friend's statement that I was so "shockingly bad, it almost made [him] go home". And so started my week! (PS Kerrang! were much nicer…)
I couldn't give two figs whether someone likes my music or not – I dislike most things I hear – but reviewing by proxy is beyond the pale. I do think there should be a basic level of respect given in these circumstances – how about if you weren't in the room, you don't get to tell your audience I suck? *My* audience that night were bloody lovely, incidentally, going by the clapping and cheering they sent towards the stage between songs. Unless they were the claps and cheers of hate…
I was uncharacteristically not looking forward to my shows supporting Lonely The Brave last week, purely because I started the year croaking and sneezing from the confines of my sofa. Solidarity to anyone else under the weather at the moment. Thankfully, the worst of it dissipated before I drove my live band up to Manchester last Thursday, stopping off for a fascinating trip to Manchester Museum before soundcheck. Massive thanks to my friend Jane Bradley for the tip! The main draw for me were the live things – beautiful frogs, lizards, geckos and chameleons in the vivarium (and what a great word! Vivarium…I love saying it out loud). I had a proper moment with this chap as well, there's something so humbling about looking deep into the eyes of another species:
Outside the vivarium there was case after case of dead things – skeletons, taxidermy, butterfly collections etc – all collected in the name of research and science supposedly (or certainly excused by it). My favourite display showed little boxes of volcanic ash collected from around the world: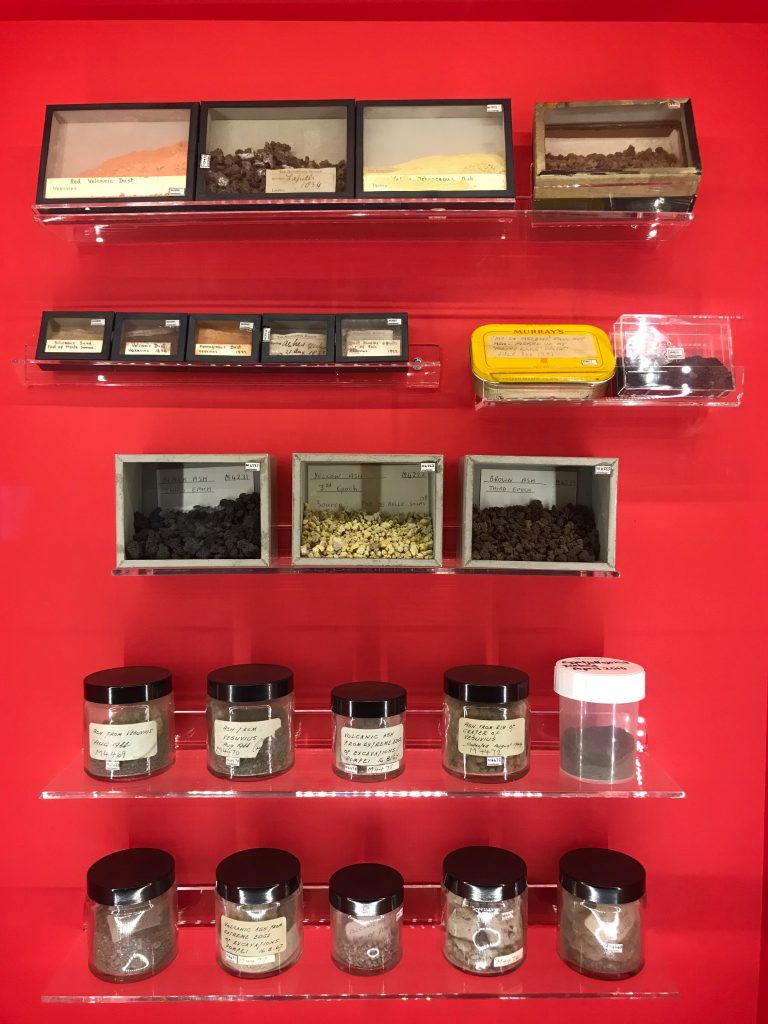 All this is of particular interest to me at the moment as I embark upon my most ambitious project to date – an excavation of my own past via 25 years of diaries and 15 years of recorded musical snippets to inspire an album, a book, a documentary film and a storytelling stage show. I'd intended on getting properly stuck in at the start of January but the delay created by my medical need to lie around and watch episodes of Gossip Girl has been very valuable, giving me more time to think around the ideas and strengthen them. I came up with the title of the project at the end of last year and it fits so perfectly…but it's fun to have a secret so I'll keep that one under my hat for a while longer.
I'm looking forward to staying in touch with you lovely lot this year in various ways – there's talk of a Patreon for people who want to be super involved as this new project unfolds, and some of you kindly signed up for a quarterly analogue magical mystery music subscription via my recent Pledge campaign. Let me know in the comments if you want in on either of those things, there are a few spaces left for the analogue version which will go up for sale on Bandcamp once the first release is with Pledgers.
How's your January going so far?
Laura xoxo
PS SHE MAKES JAW