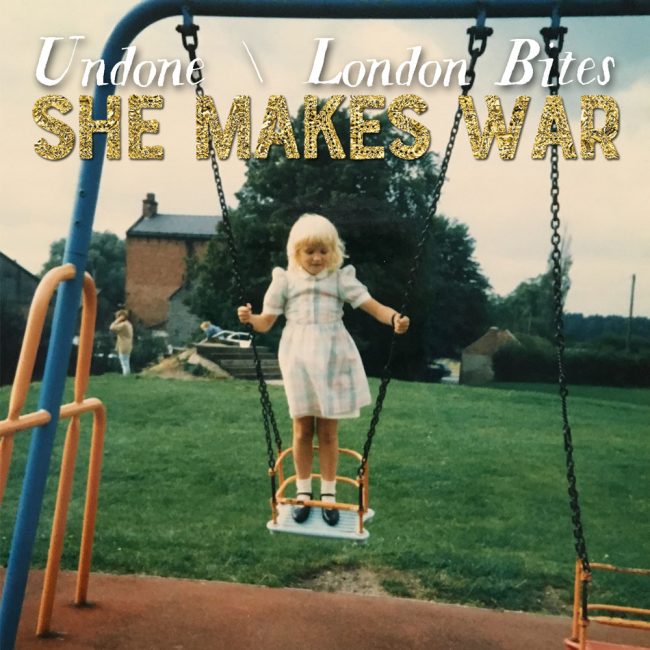 Written in a daze the day after Laura's grandmother Constance died last May, 'Undone''s monster guitars deliver palpable rage at the bad things that happen to good people, the song acting as an openhearted rallying cry against the British stiff upper lip brigade. "We need to give ourselves a break", she says. "Giving ourselves time to feel devastated doesn't make us weak."
'I was told I feel things too much', she sang on 2016's "Paper Thin" (featuring guest vocals by Belly's Tanya Donelly), but with age, experience and the bitter state of the world comes confirmation empathy should be treasured as a rare strength.
Meanwhile, the deliciously brooding 'London Bites' details Laura's move to London aged 18 and the sorry realisation the people you hold close don't always have your best interests at heart. Informed by her first boyfriend she couldn't – and shouldn't – sing, Laura sends wise survival tips back in 1me to embolden her younger self to dream as big as the potential of London's gold-paved streets. "Hold your head high / pull your lips wide / make your mind keen / keep your teeth clean" – words to live by.
Produced by Laura Kidd at Joe's Garage and J&J Studios, Bristol.
Engineered and mixed by Dan Austin, mastered by Dick Beetham.
Additional engineering by LK at Knowle Rocks.
Guitar, bass and vocals by Laura Kidd, drums by Dan Whitfield.
LYRICS © Laura Kidd
Undone
Drinking morning coffee late, today I'm in a dream
All the colours shifted imperceptibly
Happy for a moment then dark thoughts slide in-between
Cos I'm not okay, okay I'm not - no
I'm not okay, no I'm not
You say life goes on
But I've come undone
Some days I just really miss someone
Mental mausoleum - I display my memories
Light another candle for a friend at sea
Tell me these good people don't deserve life's cruelty
Cos it's not okay, okay it's not - no
It's not okay, no it's not
You say life goes on
But I've come undone
Some days I just really miss someone
You say life goes on
But I've come undone
Some days I just really miss someone
Someone
Someone
London Bites
It came from the mouth
So perfect, crystalline
The verdict slowing time
For this slip of a girl
Hold your your head high
Pull your your lips wide
Make your your mind keen
Keep your your teeth clean
Watch me break my body as I fall from heady heights
Find safety in strangers cos this city bites
Howling as the people fly underneath where I tread
Come with me to London, digging up the dead
Walking with ghosts on loose-lipped pavements
The walls we leaned against
How I loved the idea of you
Hold your your head high
Pull your your lips wide
Make your your mind keen
Keep your your teeth clean
Watch me break my body as I fall from heady heights
Find safety in strangers cos this city bites
Howling as the people fly underneath where I tread
Come with me to London, digging up the dead
Unwanted expectation
Misplaced my admiration
They never promised to protect my heart
Watch me break my body as I fall from heady heights
Find safety in strangers cos this city bites
Howling as the people fly underneath where I tread
Come with me to London, digging up the dead