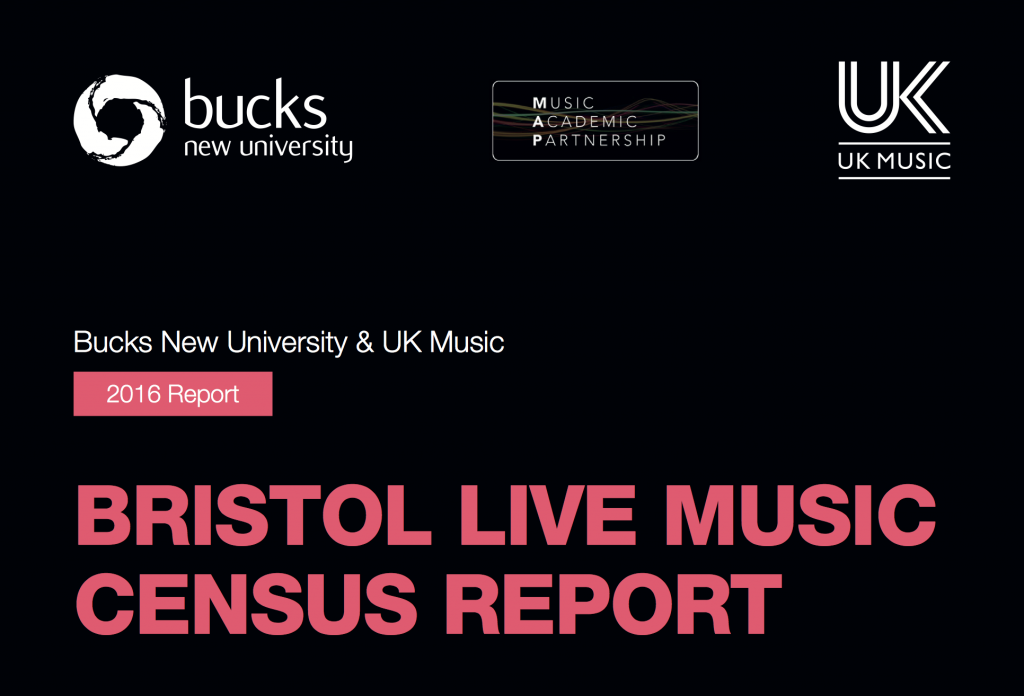 But first – my brand new music video is online now – click to watch!
A few months ago I was approached by Cathy Koester of UK Music to take part in the Bristol Live Music Census Report, published yesterday. Little did I know that answering her questions during a friendly phone call would lead to me speaking at the Houses of Parliament on Monday at the launch of the report, alongside MP Nigel Adams, Jo Dipple from UK Music, Teresa Moore from Bucks New University and Paul Latham (the head of Live Nation) – thanks so much Cathy!
You can read the report here – I feature alongside musician Jake McMurchie from Bristol luminaries and super nice fellas Get The Blessing and venue chaps Chris Sharp (The Fleece) and Matthew Otridge (The Exchange), so I feel very privileged. Go Bristol!
I think the team did a great job with the research, producing what they hope will be the first in a series of nationwide reports, detailing exactly what the live music scene around the country contributes to the economy. Bristol is just one example of many cities and towns with thriving scenes, both underground and in bigger venues, so I look forward to hearing more about the others if the research gets to continue.
So, here's what I read out yesterday. I'd love to hear your thoughts: if you're a musician – how has live music shaped you? If you're a music loving gig-goer, what does live music mean to you? Please get involved in the comments below, and thanks for reading!
===
My name is Laura Kidd, also known as gloom-pop solo artist She Makes War. I write and produce melancholy, grungey rock music, make videos and play an average of 100 gigs a year around the UK and Europe. I took part in the Bristol Live Music Census Report and have been asked to speak for a few minutes about the role of live music in my career development.
Live music has been absolutely central to my development as an artist – prior to starting my solo project I played bass and sang in lots of bands, touring as a session musician with artists as diverse as Tricky, Viv Albertine, Alex Parks, Lil' Chris and Duncan James from Blue – so touring has been a big part of my life for a long time.
When I started my own project I found that decent gigging opportunities were hard to come by, so I started creating them myself. I launched my Breakfast With Apollo gig series in April 2012 with my second album, hiring the venue and doing the ticketing myself and asking a friend to do the door for me. The idea was to introduce bands and artists I thought were brilliant to my existing fan base, and introduce myself to theirs, thereby hopefully increasing both sets of people and helping everyone out. I introduced a flexible choose your own ticket price of £7 / £10, keeping it affordable and accessible for everyone while giving people who could afford it the opportunity to be generous if they wanted. I made it very clear that after hire costs, the money would be fairly distributed between the bands. That was a great experiment.
Since that first gig I've put on more than 20 shows myself – first in London, adding Bristol when I moved there in 2014, then Coventry, Birmingham, Leeds, Manchester and gradually more around the country as I started to promote my own headline tours around supporting artists like Suede, tUnE-yArDs, Nadine Shah, Gruff Rhys, The Levellers and Duke Special, as well as travelling around Europe on trains to play all over the place. I mostly use the internet to promote my shows: Twitter, Facebook, my email list, but also posters and flyers and most valuable – word of mouth.
I've found there is usually a venue available for hire for around £100 in any city – you just have to look hard. I started off promoting at the Half Moon in Herne Hill, which sadly flooded in August 2013 and is struggling to find a buyer who will keep it as a live music venue. After that I started using Power Lunches in Dalston, but that's closed now too due to massive rent hikes. Let's hope my current favourite The Sebright Arms can survive…or I'm screwed.
When I moved to Bristol I had pretty much zero audience, but through putting on my own shows every 2-3 months it's grown from 20 people in the smelly front room of The Croft (£60 hire) to me being able to launch my third album Direction Of Travel at Thekla (400 capacity) in Bristol on 26th March. I mentioned word of mouth earlier – please tell your friends (and click this link for tickets)!
In Bristol there aren't many small venues suitable for the kind of music I make, and there are currently no £100 hire options. The Stag and Hounds do a great job of providing a place for bands to start out and grow an audience, they're tireless and I respect them hugely. The Louisiana is a really great 150 capacity venue but it costs a lot to hire. I put shows on at a cafe/clothes shop/music venue called The Birdcage for a while but that closed down too…is it me?
As an independent musician keen to organically build a fan base, I've found playing a mixture of playing live and using the internet to connect with people through blogging, social media and doing online gigs via Google Hangouts really effective. The main thing is the art, of course – being uncompromising and adventurous in creating my musical and visual world to invite people into. Everything else comes afterwards.
Despite these successes, of which I'm very proud, I'm not yet at the stage where it makes financial sense to bring a promoter on board – while that can (but not always) increase the number of people in the room it adds costs that make it harder and harder to keep things sustainable i.e. pay venue and promo costs, bandmates and support bands out of the ticket sales and take a bit of money home to put back into the project. It might sound surprising but even when you've built up a decent fanbase it's a real struggle to get paid a decent gig fee in this country even as a solo performer, let alone pay, transport and look after a backing band.
I think when the general public think of live music they picture big rooms jampacked with people having a great time, with the musicians turning up in a helicopter and wandering onstage via a red carpet. Those (mythical) musicians just wouldn't be there if it wasn't for small venues and the indie gigging circuit, and I'm very concerned at all the closures I keep hearing about.
In other countries, venues often get arts funding to pay bands, and offering food and accommodation is standard practice. This shows a very different attitude towards the cultural importance of live music. I hope the Bristol Live Music Census Report doesn't just show the successes, but highlights the reality of what we face as artists wanting to perform live in this country – perhaps then some changes in attitude can be encouraged from all sides.
===
If you enjoyed this blog post, please consider supporting my independent musical project by grabbing some music here.
For regular but never spammy information, gig news and treats please sign up to the mailing list.
Visit my website for photos, music videos and gig listings.
And for day to day news, thoughts and music recommendations please follow me on Twitter.
xo