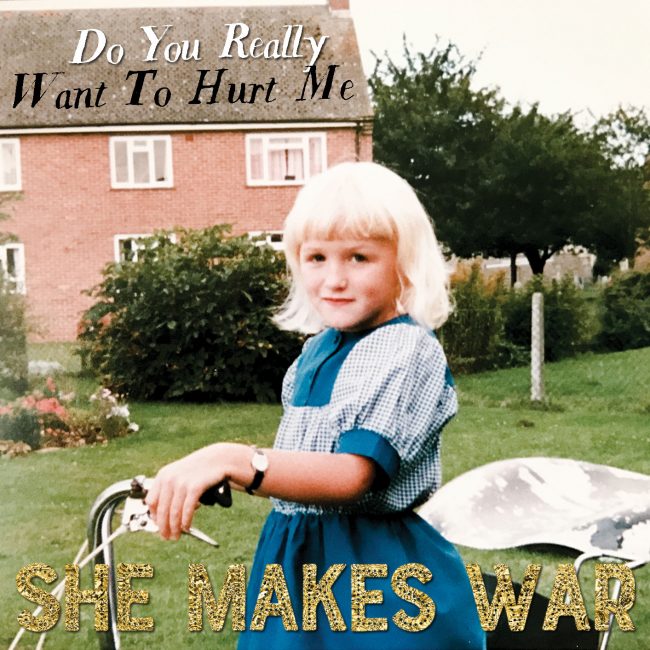 Limited edition CD
Do you really want to hurt me
I Want My Country Back

Digital release
Do you really want to hurt me
"In a time when hard fought for freedoms are in danger of being reversed and eroded and people still live in fear of persecution and violence every day for the "crime" of being themselves, it's not enough for straight white liberals to pat themselves on the back for not being part of the problem – it's way beyond time we become active allies. This single is a celebration of individuality, a tribute to an inspirational performer and my deliciously dark take on a bloody brilliant pop song".
Produced by Laura Kidd.
Engineered and mixed by Dan Austin.
Mastered by Dick Beetham.
Vocals, guitar, bass and synth by Laura Kidd.
Drums by Dan Whitfield.
Track 1 written by O'Dowd, Moss, Hay and Craig, published by BMG VM Music Ltd. Originally recorded by Culture Club.
Track 2 written by Laura Kidd.