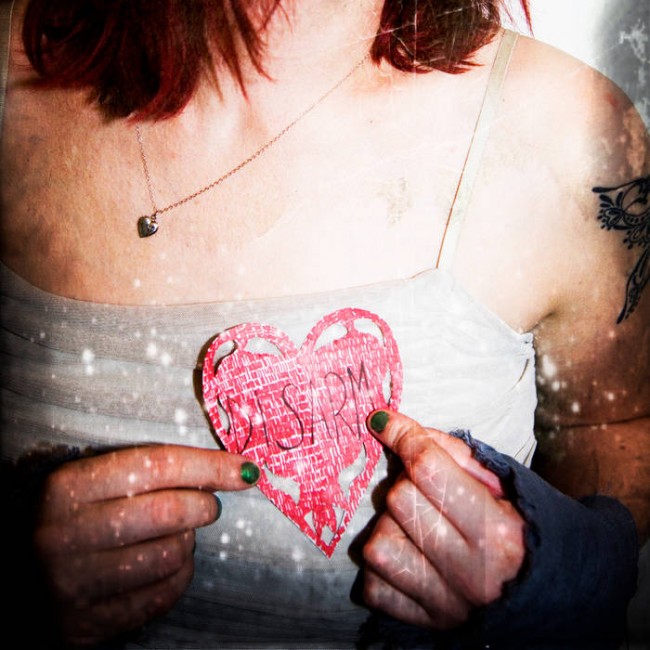 Slow Puncture
I Am
No Fireworks
Scared to Capsize
ghostsandshadows
I released my debut album "Disarm" in September 2010. I'd been collecting the songs together for a couple of years, gradually focusing my mind, building my confidence and getting ever closer to making the music that was playing in my head a reality, a tangible thing others could listen to. Little did I imagine what adventures those songs would take me on, but I've enjoyed travelling around the world watching them take on a life of their own ever since.
As the fifth anniversary of Disarm came closer I started making plans to revisit some of the songs, tenderly reworking the tracks that feel the most resonant to my current self, and the ones I felt would benefit from a different sonic approach. After producing my third album "Direction Of Travel" I felt it was high time to roll up my sleeves and tackle songs from my debut that never fully realised their potential.
It's about wisdom and hindsight, I suppose. As Kierkegaard said, "Life can only be understood backwards; but it must be lived forwards."
CREDITS
Produced by Laura Kidd.
Mixed by Dan Austin at Real World Studios.
Mastered by Dick Beetham at 360 Mastering, Hastings.
All songs and music by Laura Kidd.
Bass, drums and guitar recorded by Joe Garcia at Joe's Garage, Bristol.
Harp recorded by Myles Clarke at Studio B, London.
Piano arranged & recorded by Cajita, and cello arranged (track 3) and recorded by Nicole Robson at their home studios in London.
Vocals, ukulele, omnichord and keyboard recorded at Knowle Rocks by Laura Kidd.
Photograph by Laura Ward, layout by Laura Kidd.
All vocals and instruments by Laura Kidd except:
Drums on tracks 1, 2 and 4 by Dan Whitfield.
Piano on tracks 1 and 4 by Cajita.
Harp on track 3 by Kat Arney.
Cello on tracks 3 and 5 by Nicole Robson.
LYRICS © Laura Kidd
Slow Puncture
A pale voice and a paper tear
The bullets scud, hunting blood
But it's friendly fire my love
We changed tyres but we're losing air
So hold me close as we drive
We're in for a bumpy ride
It's just a slow puncture
Bringing us down
Twisting me round
Just a slow puncture
Stealing our sound
Taking us down
The thread broke so we're ripping seams
I'm daring you to deny the fears that you have to hide
The snow's deep but we're dressed in dreams
Oh honey hang on cos we're all just surviving here
It's just a slow puncture
Bringing us down
Twisting me round
Just a slow puncture
Stealing our sound
Taking us down
I see light on dark days
I Am
I am the sweet defender
I am the one you bruised
I am sick of feeling
I am sick of feeling used
I am the one who held you
I am the one who was always there
My heart, so swollen and sick to find
That love was useless
Now my tears stain
The streets you named
You kissed my heart then you ripped it away
But I only hold myself to blame
You ripped it away
I am the one left craving
I am the one who ends up alone
I am the one who loved you
I am the one you don't
Now my tears stain
The streets you named
You kissed my heart then you ripped it away
But I only hold myself to blame
You ripped it away
No Fireworks
We find so little to fight about these days, don't we?
We don't torture each other any more - there's no point
So come in love let's huddle together
As the planes carve up the sky the stars swerve satellites
Trying to send hopeful signs home
There's no fireworks for us this year
There's no need to make explosions in the air
So no fireworks for us this year
But I don't mind
There's something else
I can't write happy songs but I
Feel safe sometimes
Won't push you away from me any more
Oh darling press your cheek to mine, will you
Let's pray faithlessly together for the future
If there's one
There's no fireworks for us this year
There's no need to make explosions in the air
So no fireworks for us this year
But I don't mind
No I don't mind
Scared To Capsize
Wasn't that what you said?
Wasn't that what you meant to say?
With three little words you lied
I don't think you realise
Wasn't worried by the time, no
The time, but
What took you so long?
Wasn't bothered by the lukewarm emotion
I played along
Wasn't that what you said?
Wasn't that what you meant to say?
With three little words you lied
I don't think you realise
So you spill your heart all over computer
But not to my eyes
Darling drink your nervous wine, yeah
I know you're scared to capsize
Wasn't that what you said?
Wasn't that what you meant to say?
With three little words you lied
I don't think you realise
ghostsandshadows
Lately I've been receiving photographic flashbacks
From distant conversations
Vacant
Now I don't sleep
I'm trying not to think
I'm feeling wired
But I don't wanna talk to somebody
They're just my suffocated memories
That's all
I feel connected up [I feel]
To every time it hurt [it hurt me]
To every little detail
But I don't wanna talk to somebody
They're just my suffocated memories
That's all
So I'll keep my ghosts
Embrace my shadows
I've come to love my lows
My ghosts and shadows
But I don't wanna talk to somebody
They're just my suffocated memories